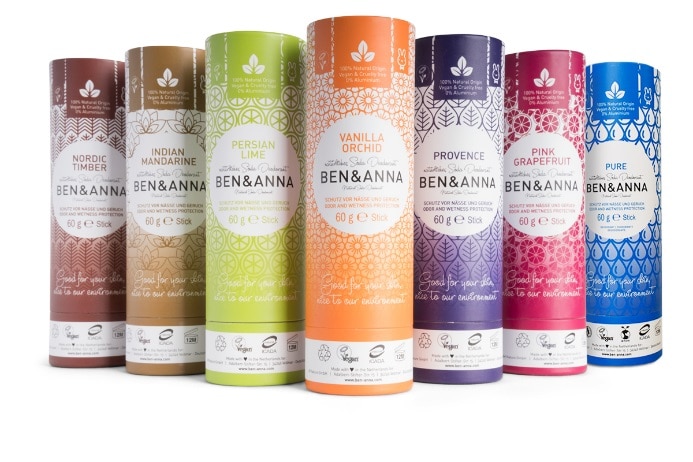 Ben & Anna has launched an eco-friendly range of certified natural and organic solid deodorants in plastic-free packaging.
The seven different blends available – Persian Lime, Vanilla Orchid, Indian Mandarine, Provence, Pink Grapefruit, Nordic Timber and the brand new Pure (unscented) – all contain natural baking soda, nourishing shea butter and arrowroot to 'keep sweat at bay and skin happy'.
The vegan deodorants come in 60g cardboard tubes coated with a natural wax, and are designed to be easy to use and friendly to the environment.
"There is an increase in consumer awareness about the damaging effects plastic has on the environment. From the streets of our cities to the bottom of the oceans, plastic can be found everywhere. As we all know, plastic is not biodegradable and it is great manufacturers are looking at other materials to create and package their goods," says Graeme Hume, MD of Pravera, the UK distributor for Ben & Anna. "The new cardboard packaging of the Ben & Anna range has been well received by health stores as they welcome the simple but effective design that is eco-friendly too."