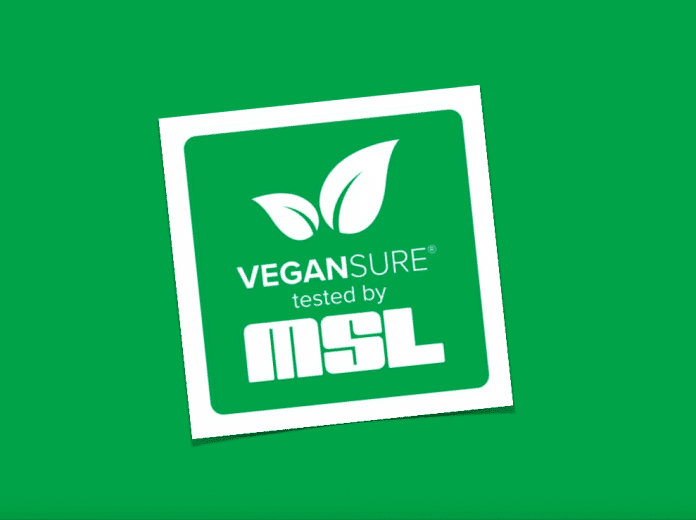 The Vegan Society is claiming a world first for its new in vitro efficacy test, developed by UK-based microbiological testing laboratory MSL.
The charity says the new VeganSure testing solution replaces all animal-derived ingredients in beauty and cosmetics products with plant-derived or synthetic alternatives such as papaya-derived enzymes, soya beans, sugars from potatoes, cornmeal and plant peptones.
Traditionally, the industry has used animal tests which, with the growth of veganism and more non-vegans seeking cosmetics that are free of animal testing, are increasingly unacceptable to consumers.
Until now, these tests have relied on neutralizers and culture media derived from animal by-products, but MSL has formulated vegan alternatives used in the Microbial Limits/USP 61 & 62 test and the Preservative Efficacy (Challenge) Testing.
With a 20% increase in searches for 'vegan make-up' from 2017 to 2018, and cruelty-free beauty products growing by 18% in 2018, there is an increasing demand for animal-free beauty and cosmetic products.
Chantelle Adkins, head of business development at The Vegan Society, says: "VeganSure marks a major advance in the cosmetics and beauty industry, offering manufacturers and brands of vegan products an alternative way of testing for the very first time.
"The Vegan Society fully supports initiatives that make adopting a vegan lifestyle more accessible – and this new, unique testing solution does just that."
The charity says it will work with MSL to make its current Vegan Trademark clients aware of the VeganSure test and promote it as a new way to reduce the current dependency on animal-derived materials for cosmetic testing.
Alex Fotheringham, operations director for cosmetics at MSL, comments: "The demand for animal-free and cruelty-free beauty and cosmetic products is quickly growing. Over the past two years we have seen an explosion in the number of cosmetic products claiming to be vegan.
"To help support these claims, we have developed a novel and ethical testing solution, that not only assures the safety of products and meets the requirements of the EU Cosmetic Regulation, but also offers a truly vegan alternative."