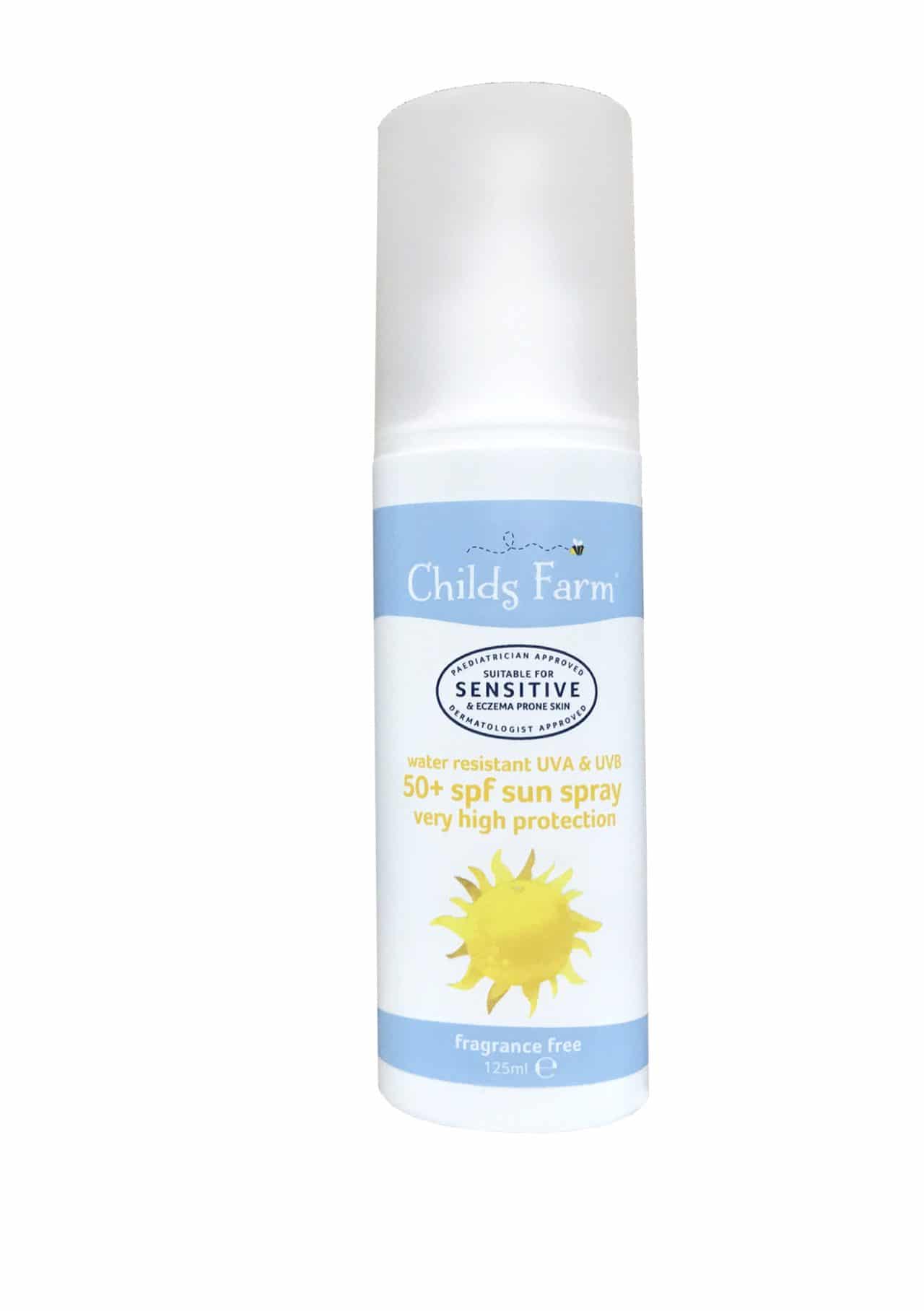 Baby and child toiletries brand Childs Farm has reformulated its 50+ sun cream.
Providing a high level of SPF protection against UVA and UVB rays, while being ultra-absorbent, keeping young skin  protected, hydrated and moisturized, the new formula is easy to apply, streak-free, stain-free and is suitable for all skin types, including sensitive and eczema-prone skin. As well as a traditional cream, the new formula also comes in a spray and roll-on format.
Developed for sensitive and eczema prone skin the gentle, unscented formula is reported to offer long-lasting protection using organic filters to block damaging UVA and UVB rays.
Launched in 2011, none of the Hampshire-based Childs Farm products contain parabens, SLSs, mineral oils or artificial colours.