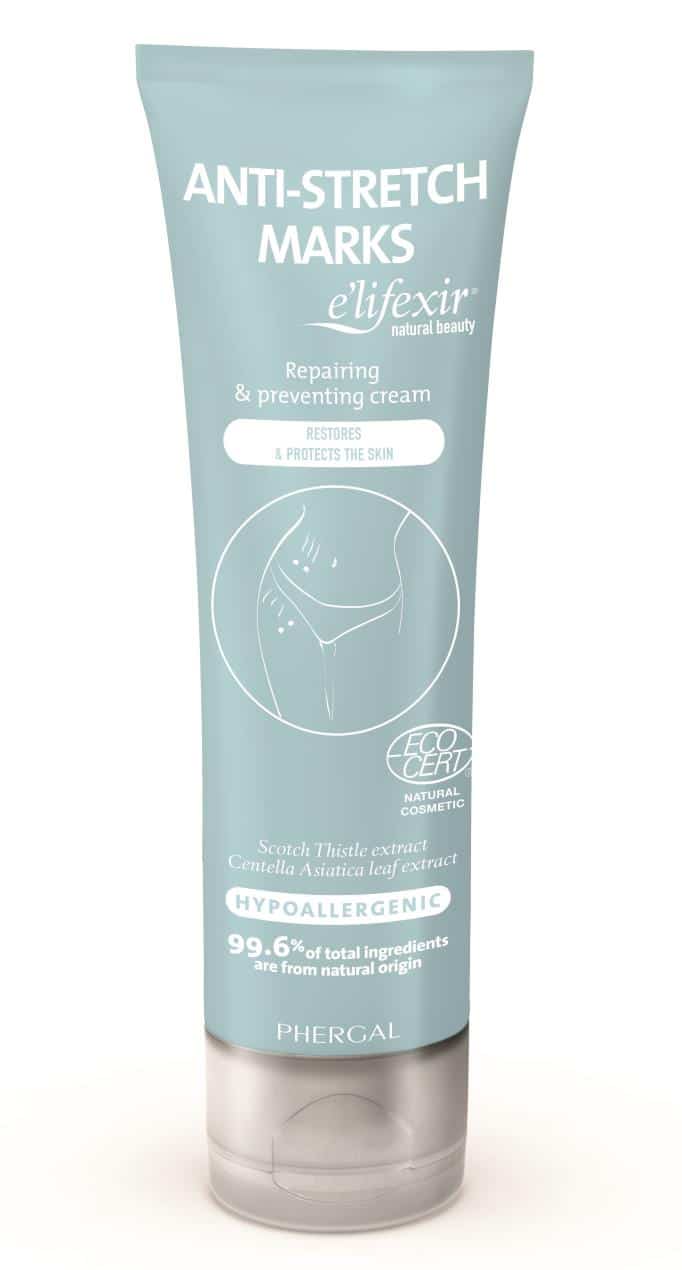 E'lifexir has introduced a new skincare solution in the form of its Anti-Stretch Marks Repairing & Preventing Cream.
The Ecocert Natural certified cream, part of the e'lifexir targeted bodycare range, created from natural and organic plant and fruit extracts.
The cream contains Centella Asiatica leaf extract to helps increase the firmness and elasticity of the skin; Scotch thistle extract to reduce the appearance of stretch marks by increasing the elasticity and moisture levels of the skin to stimulate regeneration; and natural cherry, orange and grape water, which are rich in antioxidants and are included to improve the wellbeing of the skin's protective barrier.
Made with more than 99% natural ingredients, all e'lifexir products have been dermatologically tested, are suitable for all skin types and are hypoallergenic.
E'lifexir products contain no parabens, acrylates, colourants, petrolatum, mineral oils, paraffin, silicones, PEGs, sulphates or artificial fragrances.