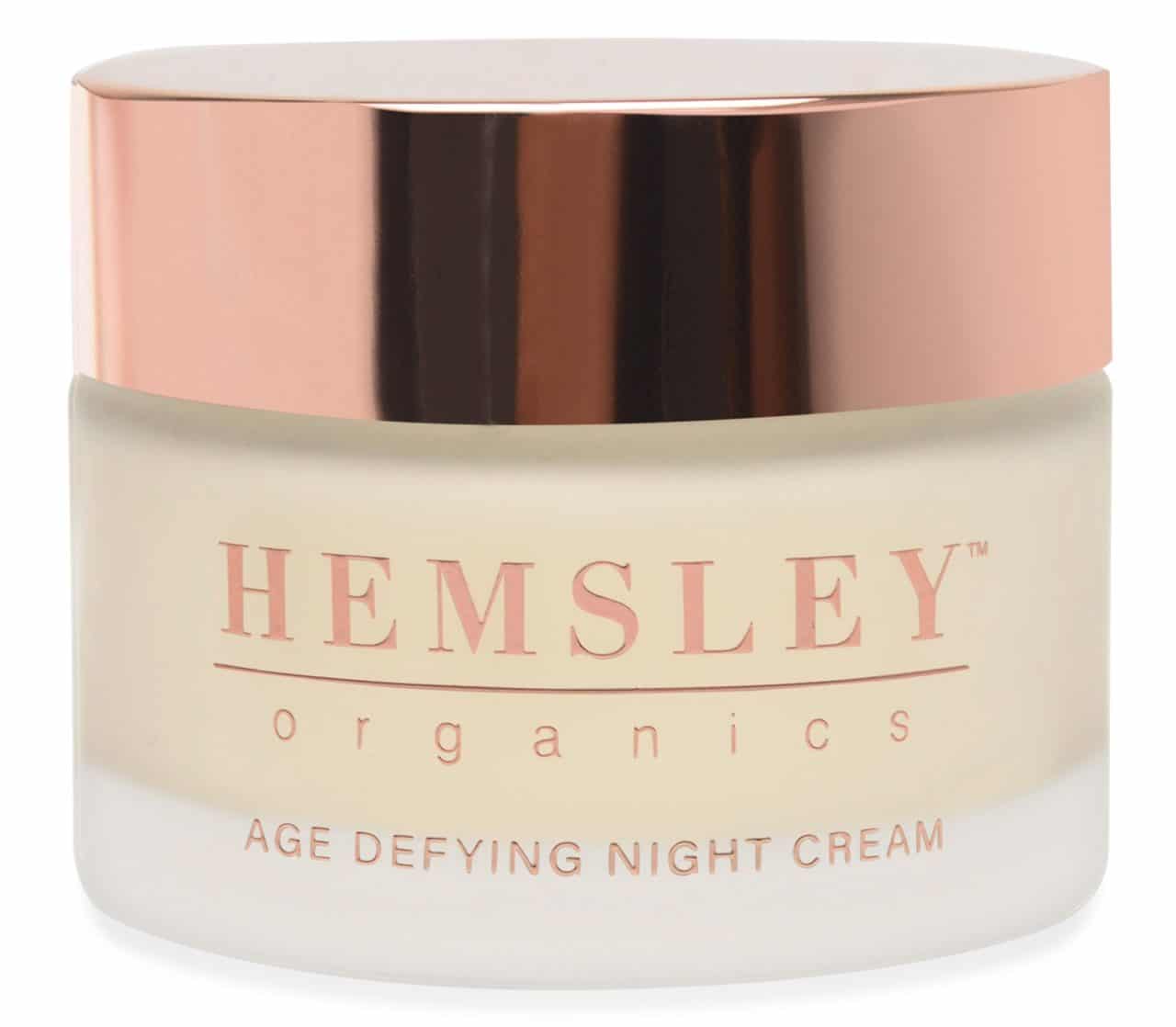 Hemsley Organics is a recently launched UK brand offering skincare products infused with traditional reiki energy to aid in nourishing both skin and wellbeing.
The first two products available are:
Age Defying Facial Day Cream ­– a reiki-infused, light weight day cream based on Bulgarian rose water, jojoba oil and rosehip CO2 extract. The cream has been formulated to revitalize and enrich skin, minimize the appearance of fine lines and wrinkles, improve collagen production and protect against free radicals. Providing natural antioxidant properties, it aims to provide long lasting hydration throughout the day and awaken skin for a more youthful glow.
Age Defying Facial Night Cream has been created to restore and nourish with natural ingredients including pomegranate oil, Bulgarian rose water and baobab oil. The rich formula is designed to improve skin elasticity, revitalize dull tired skin, and promote new skin cells. It also helps tackle free radicals and delay the signs of ageing with its natural antioxidant ingredients.
The brand's in-house reiki master applies the healing vibrations of reiki to the finished products, 'allowing them to be their most potent and pure'.
"Hemsley Organics began because I wanted to revolutionize the cosmetics industry by bringing something new and exciting with reiki infused skincare," explains Joe Hemsley, founder and owner. "I wanted to create products that focused on our wellbeing as well as our skin, providing a more holistic approach to nourish skin and spirit so that we can all change the way we feel about our skin."
The products are certified organic with the Non-Food Federation and cruelty-free with Cruelty Free International. They are also vegan and vegetarian-friendly.
The brand's packaging is 100% biodegradable and recyclable and FSC approved, and all inks used are vegetable based.