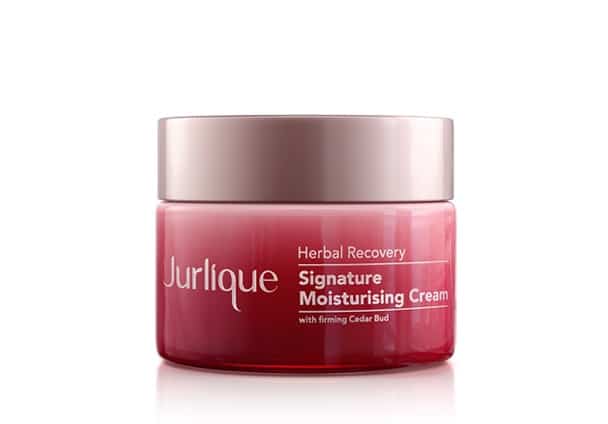 Using organic extracts to address lines, illuminate dullness, and smooth and revitalize skin, Jurlique has created five products to minimize visible signs of ageing.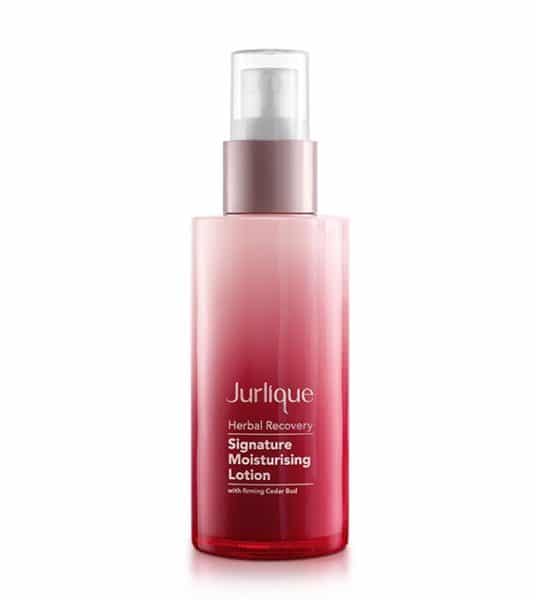 The new Herbal Recovery Signature range comprises:
Herbal Recovery Signature Serum, formulated to combat the appearance of lines, wrinkles and uneven skin tone while enhancing firmness. Extracts of antioxidant-rich Viola tricolor and rejuvenating yarrow are combined with Japanese cedar bud and beech tree bud as well as meadowfoam seed oil and marshmallow root extract to help the skin feel firmer and more hydrated. Red clover flower extract is also included to smooth out the appearance of lines and wrinkles.
Herbal Recovery Signature Mist is described as the ultimate replenishing mist, infusing glow-giving nasturtium, brightening citrus unshiu Peel and Japanese cedar bud extracts to soften skin. The combination of antioxidant-rich rose, marshmallow root, lavender, calendula and yarrow protects the skin from environmental aggressors, and revitalising nasturtium helps improve the complexion and evens skin tone.
Herbal Recovery Signature Moisturising Cream is a nourishing protective moisturizer that aims to freshen and smooth skin, imparting a silky texture. It includes yarrow, Japanese cedar bud, marshmallow root, Viola tricolor and citrus unshiu peel.
Herbal Recovery Signature Moisturising Lotion is a lightweight hydrating lotion absorbs easily to help revitalize your skins youthful glow, employing yarrow, Japanese cedar bud marshmallow toot and Viola tricolor.
Herbal Recovery Signature Eye Cream is a rich, hydrating loaded with plant-based antioxidants to minimize signs of tiredness by incorporating extracts of yarrow, Japanese cedar bud and beech tree bud as well as citrus unshiu peel and Persian silk tree.