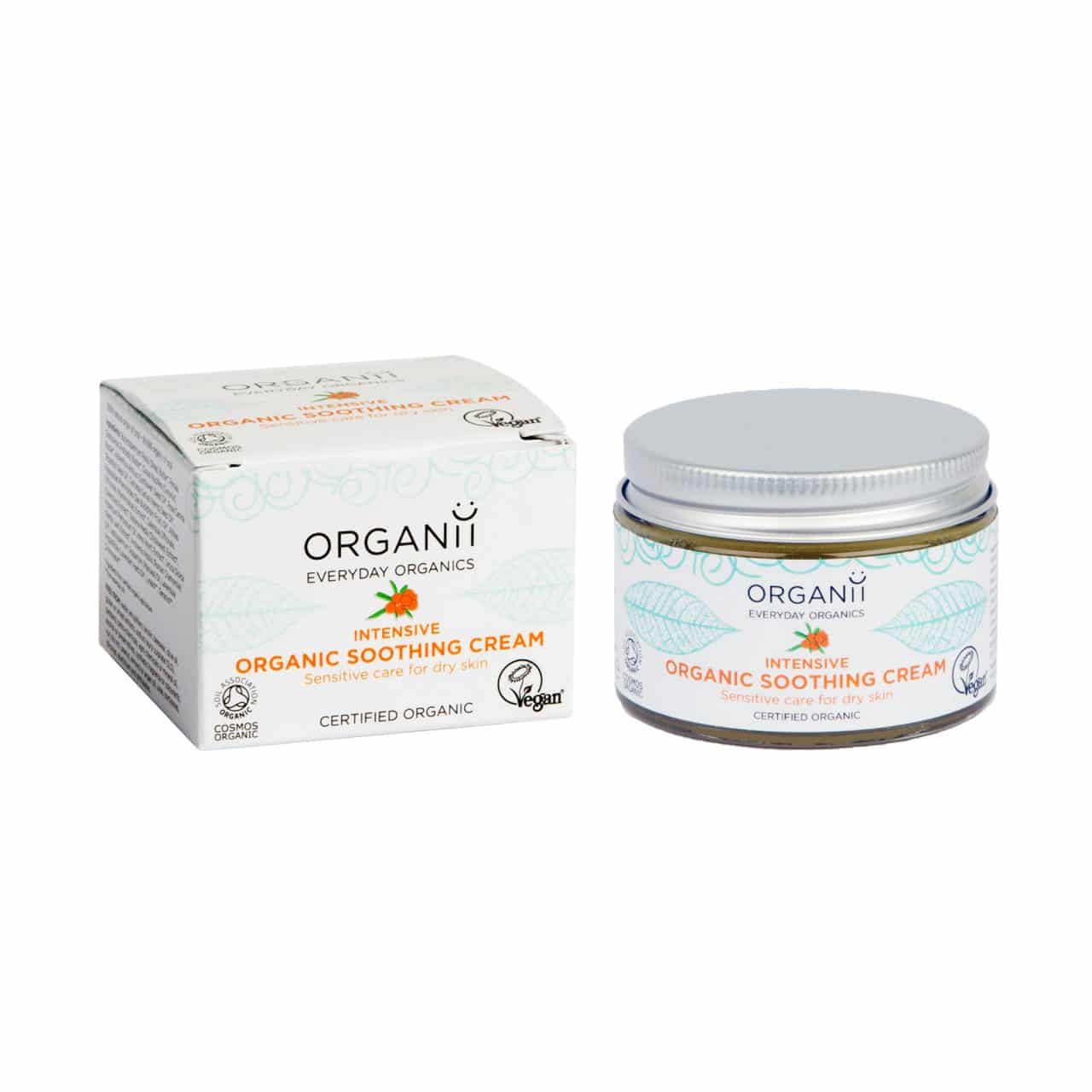 Natural and organic brand ORGANii has introduced a new Intensive sub range for delicate, dry and sensitive skin prone to eczema, psoriasis and rosacea.
The range has launched with two products: Intensive Face & Body Oil and Intensive Soothing Cream.
Suitable for the entire family, including children and new-borns, the Intensive products both contain sunflower seed oil, rosehip seed oil and nettle leaf extract to reduce irritation and speed up skin repair.
ORGANii Organic Intensive Face and Body Oil is light and easily absorbed for everyday care of dry, sensitive and allergy prone skin. Created from cold-pressed seed oils and herbs, it is naturally rich in vitamins and minerals to support healthy skin. The oil also contains chickweed extract, known for its astringent properties, making it useful for skin complaints like eczema.
The Organic Intensive Soothing Cream blends natural skin-nourishing herbs and cold-pressed oils to moisturize dry, sensitive and allergy-prone skin. It includes moisturising shea butter, avocado butter and coconut butter along with hemp seed oil to help restore the skin and ease itching and inflammation.
Commenting on the launch, ORGANii founder Graeme Hume, says: "When suffering from skin conditions such as eczema and psoriasis, it is known that steroid based products can have a thinning effect on the skin and in the long term, it is possible that their effectiveness diminishes. With the new ORGANii Intensive range, we are offering those suffering from such conditions a natural alternative to heal the skin that is safe and free from any potentially harmful ingredients."
The products are vegan, cruelty-free and certified organic and natural by the Soil Association.