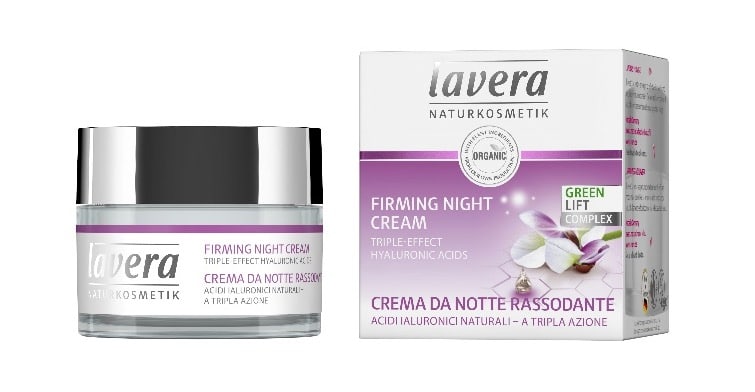 Natural and organic beauty brand lavera has unveiled its newly reformulated Firming skincare offer, having also added two new products.
Lavera's Firming range uses natural ingredients to enhance collagen production and boost hyaluronic acid levels in the skin to leave the complexion looking rejuvenated, firmer and radiant. The range is vegan, cruelty-free and certified natural by NATRUE.
The new formulation combines hyaluronic acid with lecithin to replenish moisture, prevent drying and leave skin supple. It includes karanja oil, which has hydrating and healing properties, creates smooth skin and counteracts skin ageing. The oil absorbs UV rays and is a natural SPF 10 as well as containing dipalmitoyl hydroxyproline, a compound of plant-derived palmitic acid and biotechnologically obtained amino acid hydroxyproline. This compound promotes collagen synthesis, protects the elastic fibres against enzymatic degradation and has a firming effect on the skin structure, says the brand.
The formula also incorporates the brand's Green Lift Complex, described as an innovative active combination that contains edelweiss cell culture and natural active substances that stimulate collagen synthesis.
New to the range is Firming Serum designed to stimulate the skin's own collagen system and leave the skin looking radiant. The triple-effect hyaluronic acids and karanja oil provide moisture and comprehensive care for the skin to leave it intensely moisturized, firmer and revitalized.
The second fresh product is Two-Phase Intensive Firming Treatment, which aims to stimulate the skin's own collagen system to leave the complexion looking more youthful and feeling more hydrated.