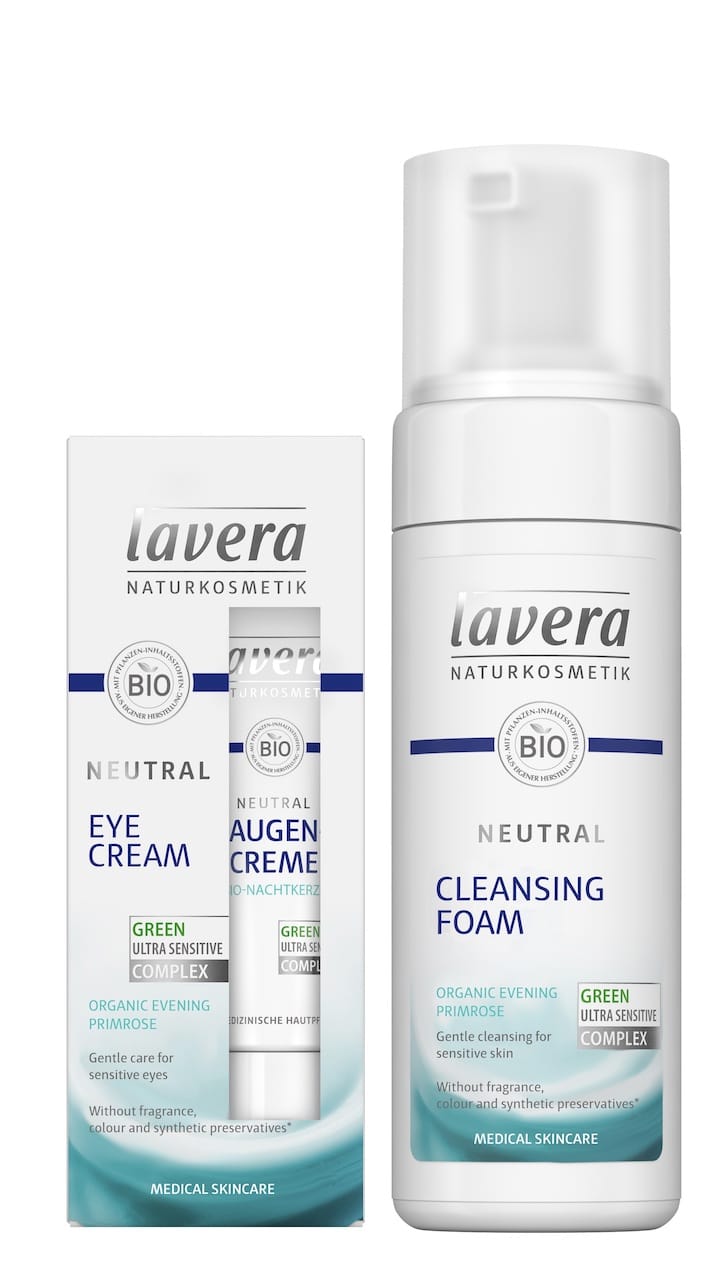 Natural and organic beauty brand lavera has reformulated its entire Neutral line and added two further products.
The range has been specifically created for those suffering from hypersensitive skin, dermatitis, neurodermatitis and eczema, and is designed to nourish skin as well as calm irritation. Each product contains skin-kind ingredients to soothe, protect and regenerate the skin barrier.
The new formulations have been enriched with lavera's Green Ultra-Sensitive Complex, containing lecithin to replenish moisture, prevent drying and leave skin supple, and liquorice root extract, which promotes healing, is anti-inflammatory and alleviates redness and irritation.
The products also include antioxidant and antiseptic organic fennel; organic evening primrose oil to strengthen the skin barrier and protect dry skin; and organic witch hazel, which has antibacterial, anti-inflammatory and antiviral properties, and also helps prevent itchiness.
New to the Neutral range are two fresh products: Cleansing Foam, designed to effectively and delicately cleanse the skin without irritating or stripping the skin of moisture; and Eye Cream, formulated to moisturize and soothe the delicate, sensitive skin around the eye, as well as reduce fine lines.
The Neutral range also includes Facial Fluid, Face Cream, Face Mask, Hand Cream, Shower Shampoo, Body Lotion, Intensive Cream, Deodorant Roll On and Tooth Gel.
All products are free from fragrances, colouring, artificial preservatives, SLS and parabens and have been dermatologically and ophthalmologically tested.
"It has been estimated that over 15 million people in the UK suffer from eczema, while many more suffer from dermatitis and hyper-sensitive skin," comments Graeme Hume, MD of Pravera, which distributes lavera in the UK. "Lavera's Neutral range has always been a favourite with people suffering from such skin conditions and I have no doubt that the reformulated range and the two new products will be well received by both retailers and customers."