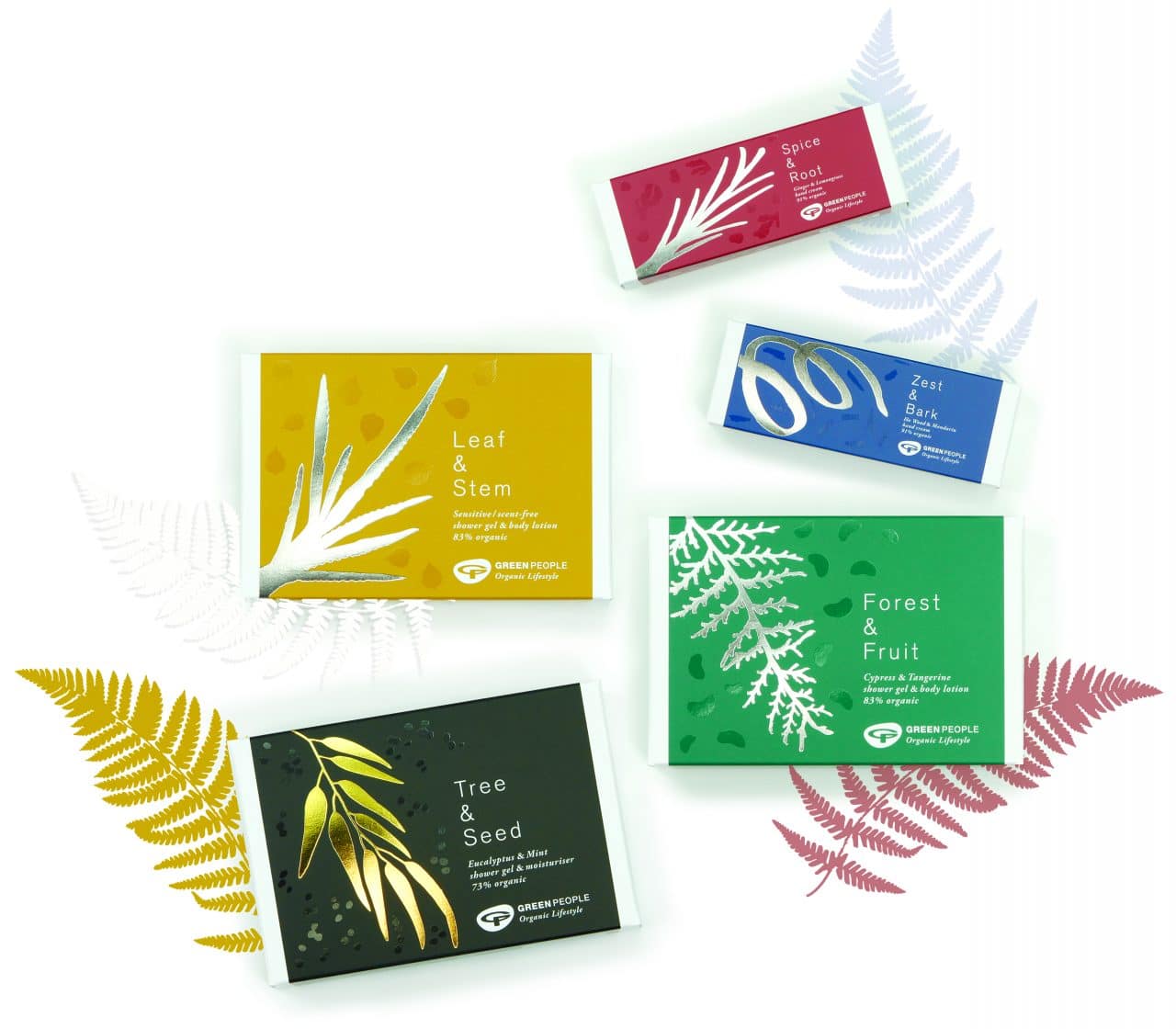 Modern Botanicals is the new Christmas gift range from Green People, which draws inspiration from nature, and uses certified organic ingredients to stimulate, nourish and balance both body and mind.
The range offers five different gift options:
Forest & Fruit – Cypress & Tangerine Shower Gel and Cypress & Tangerine Body Lotion intensely hydrate the skin to leave it soft, smooth and supple while imparting a mood-boosting citrus aroma.
Tree & Seed – Men's Energising Shower Gel and Cooling Moisturiser deeply hydrate and revive tired skin, calm irritation and energize the mind with eucalyptus and mint.
Spice & Root – Ginger & Lemongrass Hand Cream is a pampering, botanical cream enriched with a spiced citrus aroma to provide powerful hydration for dry, chapped and sensitive hands.
Zest & Bark – Ho Wood & Mandarin Hand Cream is an indulgent, botanical cream designed to nourish dry hands, and has a warming, woody aroma.
Leaf & Stem – Scent Free Shower Gel and Scent Free Body Lotion are soothing and fragrance-free for ultra-sensitive skin and deliver deep, natural nourishment to balance, calm and protect.
With each Modern Botanical gift sold Green People makes a donation to Plant Life, a UK charity, which works nationally and internationally to save threatened wildflowers, plants and fungi.