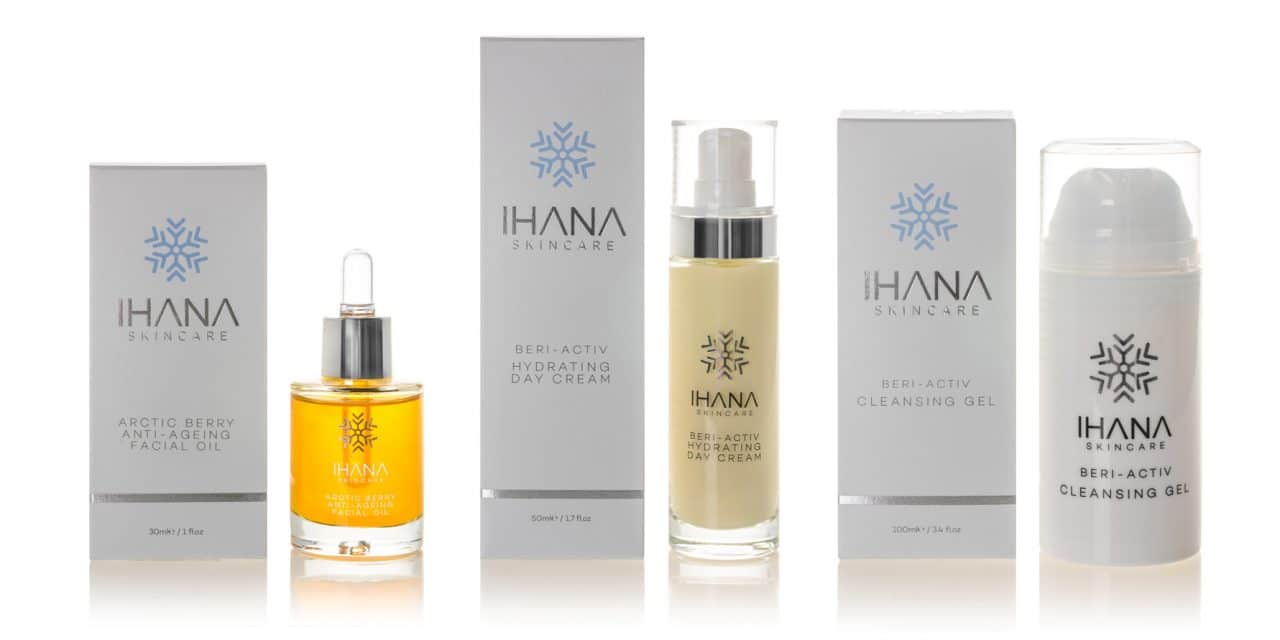 Ihana Skincare is a new COSMOS-certified natural skincare range formulated using wild-harvested berry oils and plant extracts from the Arctic regions of Scandinavia.
The range comprises eight products: two cleansers – a gentle Cleansing Cream and an oil-to-milk Cleansing Gel; a Facial Toning Mist; a Hydrating Day Cream; and four facial oils – Regenerating, Brightening, Anti-ageing and Rosehip.
At the heart of the range is Ihana's Beri-Activ Antioxidant Complex, a blend of seven active Arctic berry oils and extracts: cloudberry, lingonberry, bilberry, Arctic cranberry, raspberry, blackcurrant and sea buckthorn.
The oils and extracts are made using environmentally-friendly, state-of-the-art supercritical CO2 production methods, says the brand, which extract the valuable fatty acids, vitamins and antioxidants from the berries. The ingredients are used in high concentrations to ensure optimal benefit for the skin.
"For us the most important thing is the quality and efficacy of the ingredients," says founder Chris Smit. "We spent two-and-a-half years creating this range, and a significant amount of time was spent sourcing the finest version of each ingredient we could find. Nowadays the quality of individual ingredients varies greatly, so we wanted to make sure we only use the best."
Hand-crafted in the UK in small batches, all the products carry the Leaping Bunny logo and are suitable for vegetarians and vegans.