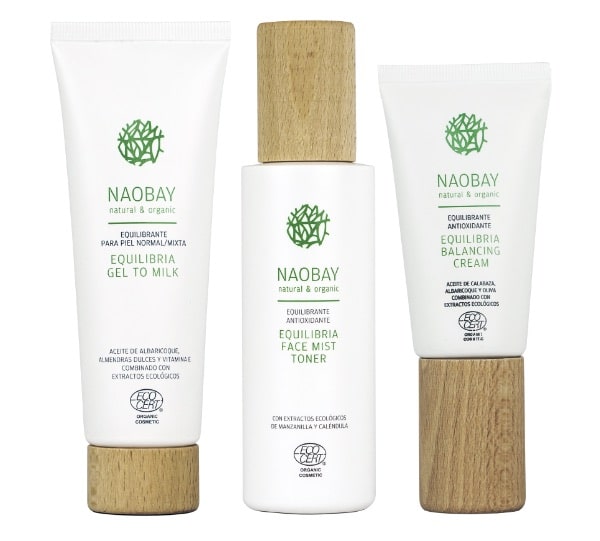 Naobay's new Equilibria antioxidant range is designed to balance the skin from the outside in through a three-step regime: cleansing, toning and moisturizing.
The Equilibria Gel to Milk Cleanser is a translucent gel cleanser that changes into a light cleansing milk upon contact with water. Designed to soften and cleanse, it includes olive, apricot and sweet almond oils to moisturize and encourage cell turnover.
Featuring organic aloe vera, calendula and chamomile, the Equilibria Face Mist Toner has been created to balance, refresh and soften the skin, as well as cleanse and moisturize.
The Equilibria Balancing Cream is specifically designed to balance facial skin, with cinnamon, organic calendula and aloe vera extracts to improve and repair skin, soften and energize, smooth texture and fight ageing. It also features organic evening primrose oil to promote skin regeneration.