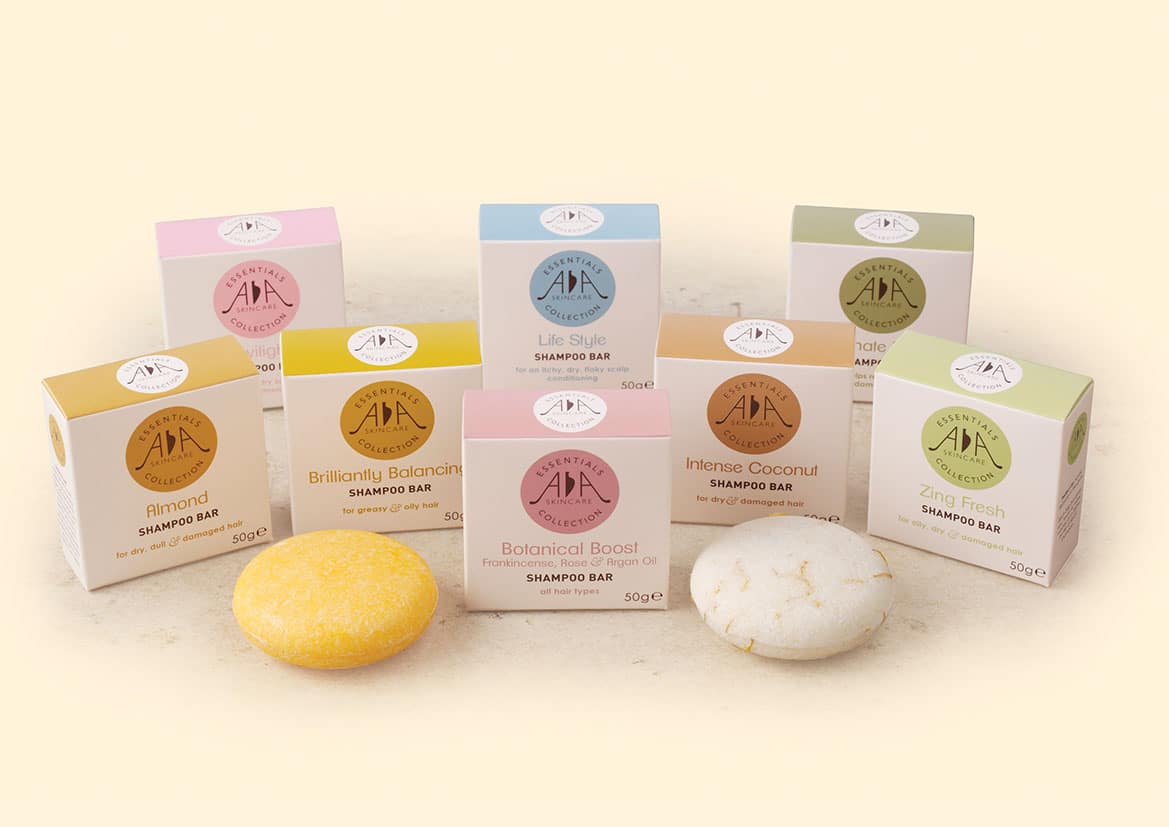 AA Skincare has introduced a range of eight solid Shampoo Bars aimed at both home use and the summer holiday market.
The bars blend antioxidant, mineral- and vitamin-rich natural ingredients with 100% pure essential oils including frankincense, rose, argan, cinnamon, peppermint and bergamot.
Free from parabens, preservatives and artificial fragrances, a 50g bar provides twice as many washes as a 250ml bottle of liquid shampoo.
The Shampoo Bars include: Twilight – Cinnamon, Clove & Peppermint, a warming, uplifting and comforting blend to soothe dry scalps and strengthen hair; Lifestyle – Lavender, Rosemary & Chamomile, designed to revitalize and restore dry, flaky scalps; and Illuminate Blonde – Geranium, Almond & Chamomile, a nutritious blend for dry and damaged hair.
The range is completed with: Botanical Boost – Frankincense, Rose & Argan Oil; Almond – Almond Essential Oil; Brilliantly Balancing – Lemon & Bergamot; Intense Coconut – 100% Pure Coconut Oil; and Zing Fresh – Peppermint & Coconut.