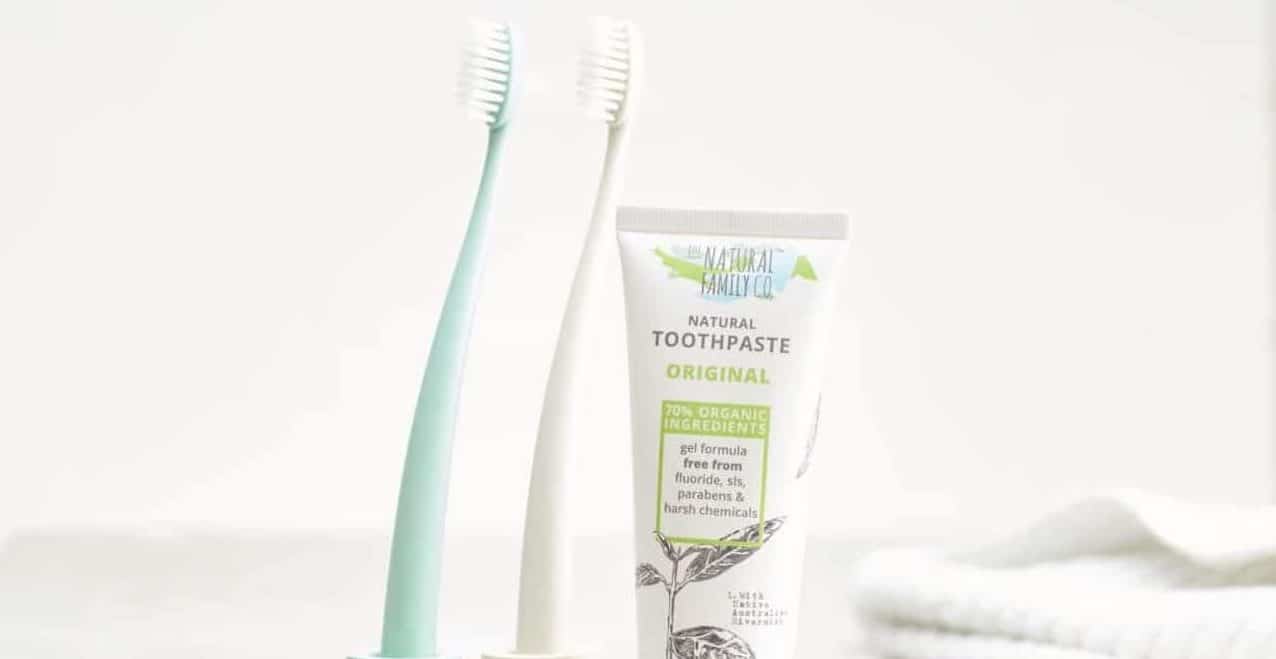 Australian brand The Natural Family Co (NFco) has launched a new natural oral care range featuring toothpaste and toothbrushes.
NFco Natural Toothpaste is a gel formula that delivers cavity protection through xylitol, and a clean feeling mouth with the fresh taste of Australian native river mint.
The toothpastes are available in Original, Sensitive, Whitening and Propolis & Myrrh. They are free from fluoride, SLS, parabens and harsh chemicals. All ingredients are naturally sourced and not tested on animals. The packaging is biodegradable, compostable and earth-friendly.
The Bio Toothbrush comes with an innovative standalone resin base and is made from non-GMO cornstarch. There are four colour variants available.
"We are always looking for new ways to work with nature and use the best it has to offer to create great, effective products," says Rachel Bernhaut, co-founder of NFco. "We hope that our new range will get people to rethink their oral care habits and realize that a simple switch can be good for them, their families and their world."