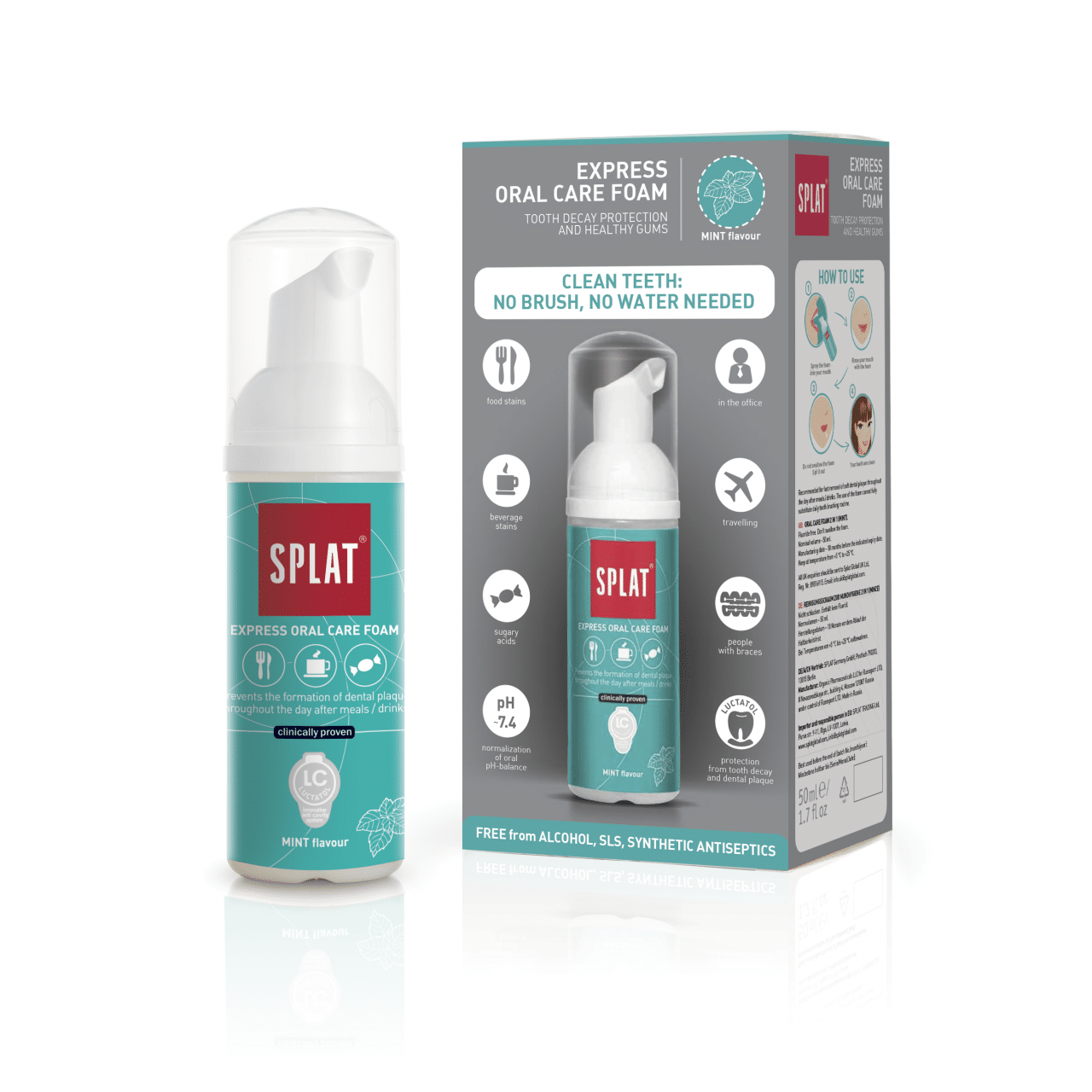 Splat has introduced its Express Oral Care Foam, which has already scooped an award in the Beauty Shortlist Awards 2017.
The foam is formulated with natural ingredients including liquorice, sea buckthorn, pomegranate extract and aloe vera gel.
Splat Express Oral Care Foam enables on-the-go dental hygiene without the need for water or a toothbrush. The foam lasts for hours and provides up to 98% protection against plaque while normalizing oral pH balance after just 20 seconds, according to clinical test results.
The brand points out that the foam doesn't fully replace brushing, but offers an auxiliary oral care solution for after meals or drinks throughout the day.