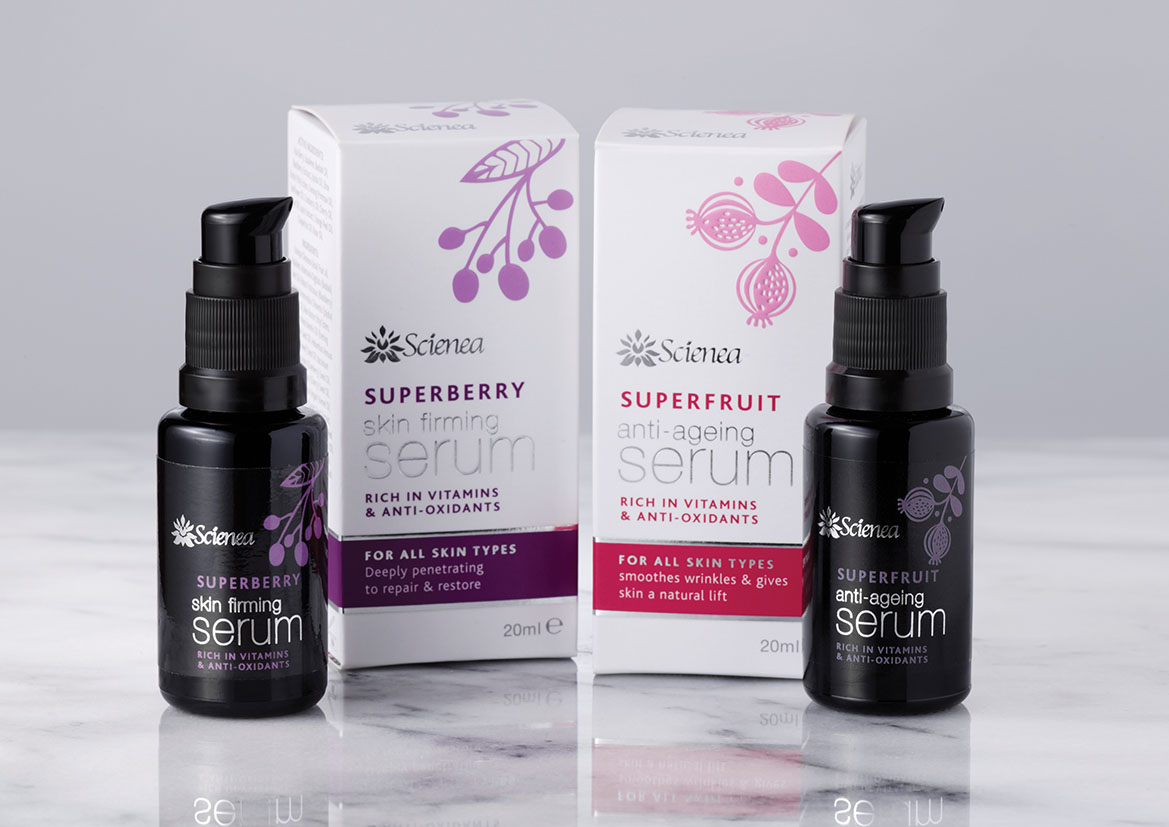 Essential oil and aromatherapy supplier Amphora Aromatics has created the new facial serum brand Scienea, launching with two initial products.
The Superfruit Anti-Ageing Serum and Superberry Firming Serum are rich in vitamins and antioxidants and formulated using pure essential oils, fruits and berries, and are suitable for all skin types.
The blend of over 20 natural ingredients in each serum aims to help reduce wrinkles and crow's feet while boosting elasticity.
The Scienea Superfruit Anti-Ageing Serum contains the natural active ingredient Gatuline In-Tense, which is designed to give the skin a natural 'lift' and enhance density and firmness.
The Scienea Superberry Skin-Firming Serum has been created to penetrate the skin and boost its natural defences. The anti-inflammatory formula contains the natural active ingredient Collageneer, which aims to improve skin elasticity and firmness.
"We've spent two years researching and developing these 100% natural, deeply penetrating facial serums to address specific skincare concerns – from boosting skin elasticity and texture through to helping reduce wrinkles and 'crow's feet' – leaving skin feeling radiant and hydrated," explains Woody Evans, Scienea director. "Each of our hard-working treatments contains clinically proven ingredients to really make a visible difference to skin and help restore a youthful complexion, naturally."