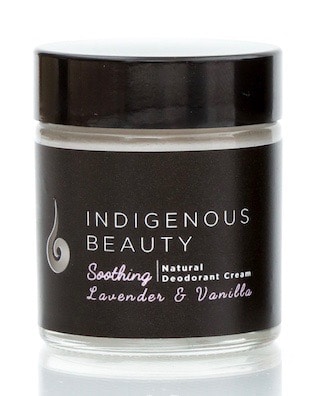 UK start-up Indigenous Beauty has introduced a range of all-natural unisex deodorant creams in three scents: Uplifting Sweet Orange & Grapefruit, Soothing Lavender & Vanilla and Refreshing Spearmint & Tea Tree.
The brainchild of former beauty professional Catherine Acevedo, Indigenous Beauty offers a natural yet effective eco-friendly alternative to harsh and chemical-ridden deodorants.
Formulated with ingredients including virgin coconut oil, unrefined shea butter and essential oils, the brand says the creams work effectively on both men and women to offer a long-lasting deodorant that is kind to the skin.
The Natural Deodorant Creams are vegan 100% natural, formulated with certified organic ingredients and free from toxins including aluminium, parabens, artificial preservatives, synthetic fragrances and alcohol. They are packaged in 100% recyclable glass jars.
Commenting on the launch, Acevedo says: "I wanted to create a highly effective deodorant with long-lasting odour control, without having to settle on the commonly used harsh chemicals found in mainstream spray and roll-on antiperspirants and deodorants; primarily aluminium and parabens which have been linked to health issues from being absorbed into the skin."