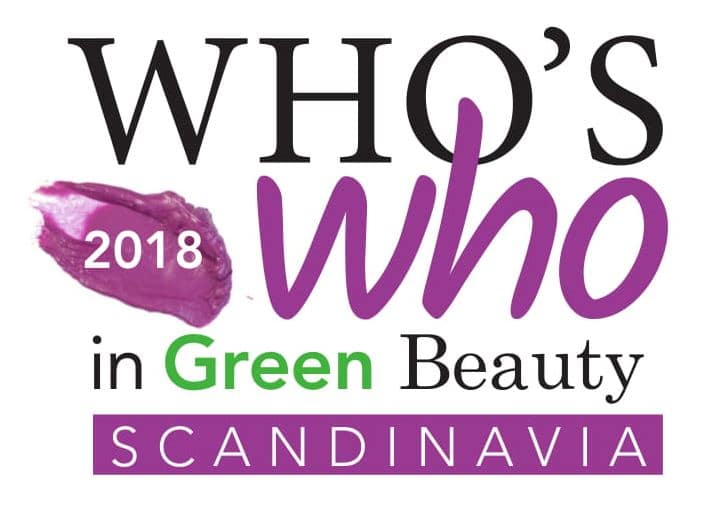 Natural Products Scandinavia – the Nordic region's biggest trade show for natural beauty, health, food, and eco-living – has today launched the Who's Who in Green Beauty Scandinavia, in partnership with NOC Sweden.
The Who's Who in Natural Beauty is an initiative by Natural Beauty News (previously Natural Beauty Yearbook), published by Diversified Communications UK, and due to the ongoing success of the coveted list, Natural Products Scandinavia, which is organized by the company, is now replicating the event in November.
In a highly competitive arena, the initiative offers a rare opportunity to recognize the hard work and dedication of some of this industry's most talented individuals whose contributions have helped shape the way the public perceive natural and organic green beauty products in Scandinavia and beyond.  Voted for by the industry, the winners will be announced and celebrated on the 14 November in the Natural Beauty Theatre at Natural Products Scandinavia.
"The new Who's Who in Green Beauty Scandinavia will celebrate the mix of green beauty personalities who make this such an exciting sector to be involved in," says Fiona Allen, portfolio director of Natural Products Scandinavia. "From independent retailers and brand owners to product developers, journalists and bloggers, there are some incredible individuals whose passion for green beauty is helping to drive the natural, organic, ethical and sustainable industry forward.  We want to acknowledge these passionate people making a real difference and celebrate the progress that has been made so far in Scandinavia.  Nominations are made by the industry and voted by a jury consisting of representatives from Sweden, Norway, Finland, Denmark and the UK – that's why it's vital to make your vote count!" she says.
Henrik Olténg, founder NOC Sweden and Who's Who judge, adds: "At NOC Sweden, we are really excited to see this initiative launched. This category is growing and it is time to acknowledge and celebrate those who are in the forefront of this movement towards healthier cosmetics in Scandinavia."
Natural and organic trade industry members interested in nominating should include details of why these individuals deserve to make the list and can submit more than one nomination via the online form at www.naturalproductsscandinavia.com/whos-who-in-green-beauty-scandinavia.  The final deadline for receiving nominations is 30 September 2018.