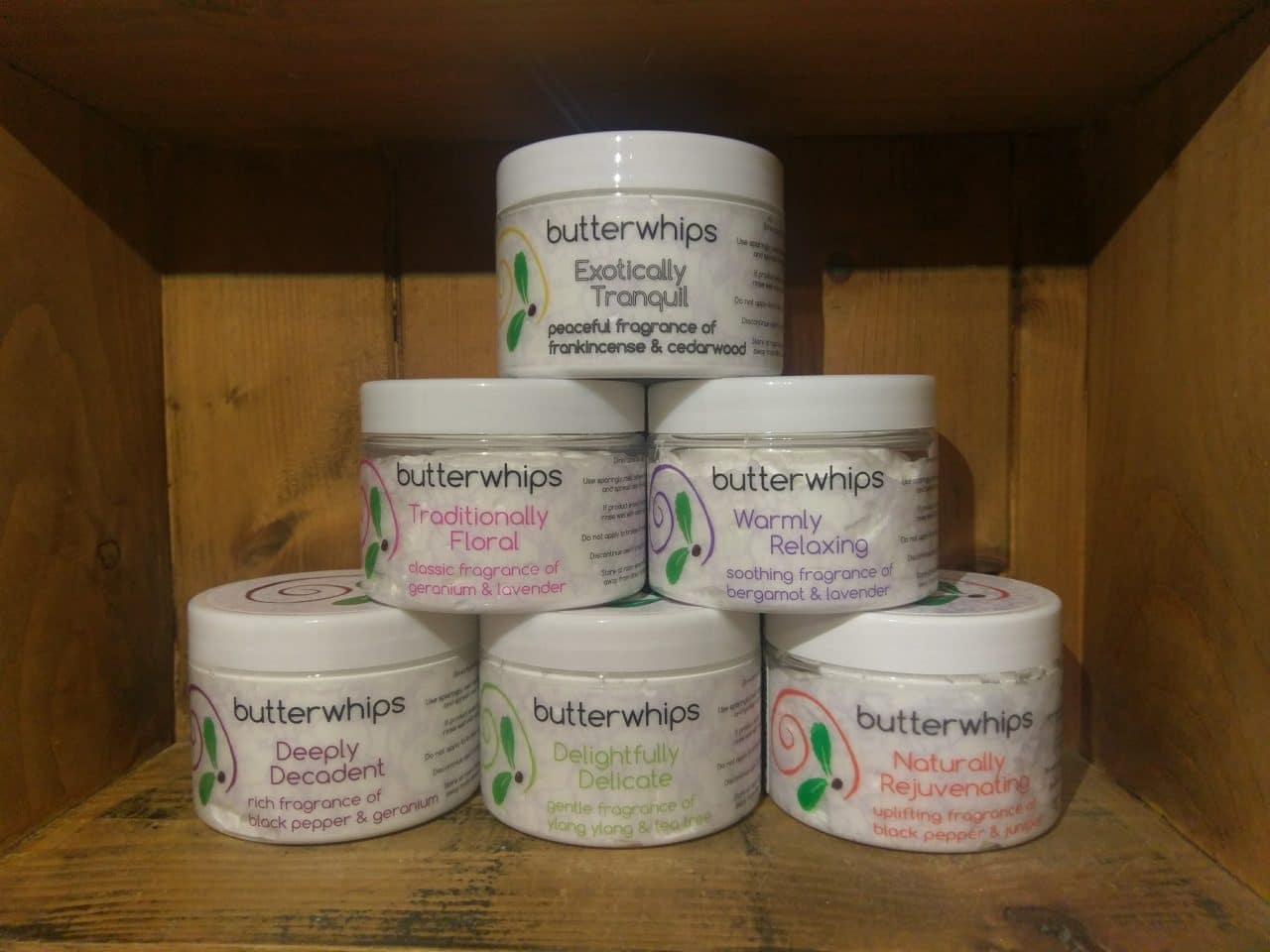 Cambridgeshire start-up brand Butterwhips has launched with a range of 100% natural plant-based moisturizers containing only five ingredients.
Butterwhips contain smooth organic shea butter, rich in vitamin A, E and essential fatty acids; sweet almond oil, readily absorbed by the skin and also packed with vitamins A, B1, B2, B6 and E; arrowroot to leave the skin feeling silky; and also a blend of two essential oils.
The six-strong body butter range comprises:
Delightfully Delicate, which combines antibacterial tea tree and sensual ylang ylang
Naturally Rejuvenating, with spicy black pepper and antioxidant juniper berry
Traditionally Floral, combining soothing lavender with calming geranium
Deeply Decadent, an indulgent scent of geranium with vitamin rich black pepper
Warmly Relaxing, a luxurious marriage of bergamot & lavender
Exotically Tranquil, with calming frankincense and Himalayan cedarwood.
The brand was set up by Victoria and Alex Usher to fill what they saw as a gap in the market for effective natural alternatives to typical commercial creams for sensitive skin and dry skin conditions.
"Finding commercial lotions ineffective and prescription ointments unpleasant to smell and touch, we set out to create a unique range of skincare with the composition of a balm but with a texture closer to freshly whipped cream," says Victoria. "I started looking for alternatives to the ointments available to my children who suffer from eczema and dry skin and found it not only helped them but also my husband who has suffered with sensitive skin and serious eczema all his life. It was important to them to find a really good moisturizer that also smelt good."
Described as 'a luxury product at an affordable price, the water-free Butterwhips are handcrafted in small batches from fresh animal-friendly ingredients and, being naturally anti-microbial, have no synthetic preservatives or stabilizers.