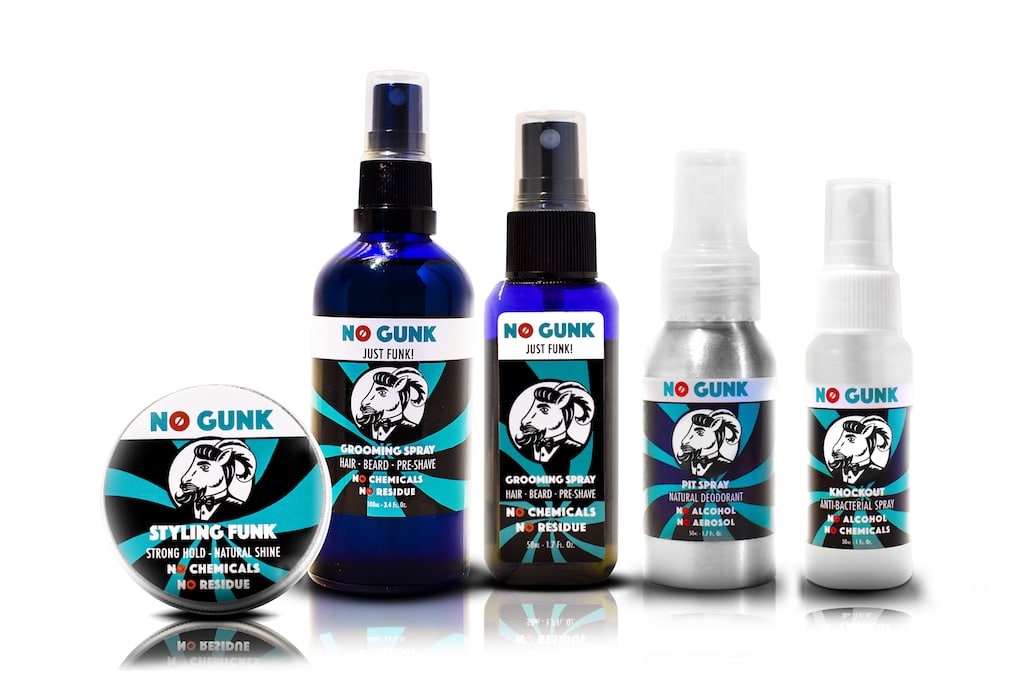 No Gunk is a new male grooming brand that creates 100% natural, chemical-free and ethical products with zero residue and zero chemicals.
The products are made with only natural ingredients including organic argan oil, shea butter and essential oils.
The offer comprises: No Gunk Styling Funk (winner of Best Male Hair Product 2018 at the PURE Beauty Global Awards) and Grooming Spray – dual-purpose products which can be used for both hair and beard; Pit Spray; and Knockout Hand Sanitiser.
Sal Essa, founder of No Gunk, explains the brand's purpose: "In just six letters, No Gunk communicates a wealth of positive values to our health-conscious customer: ethics, sustainability, complete transparency about our ingredients and no chemicals."
Founded in 2016, the brand was conceived by 23-year-old Essa after being frustrated by the chemical-laden landscape of the male grooming industry and the lack of natural, ethical brands that provided both nourishment and style.