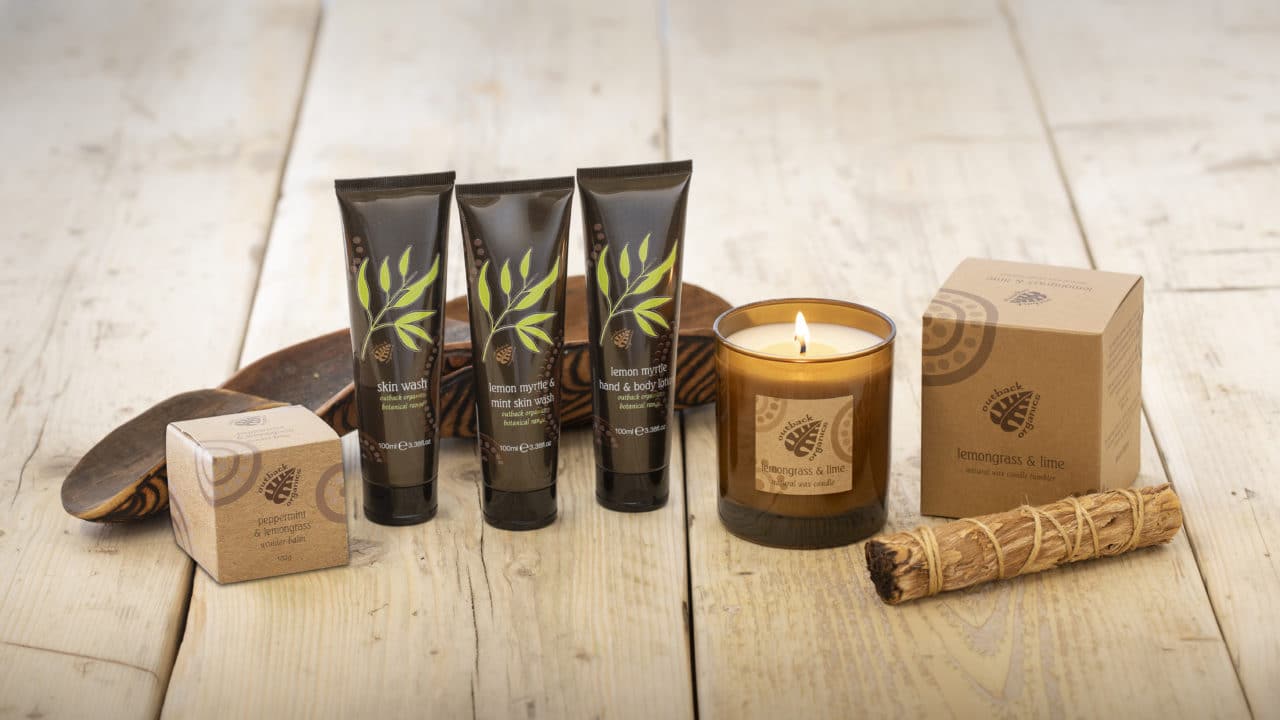 Outback Organics has introduced a new retail offer initially consisting of three skincare products and a candle, based on lemon myrtle and lemongrass.
Lemon Myrtle & Mint Skin Wash is a gentle soap-free face and body wash containing lemon myrtle, cooling peppermint oil and stimulating peppermint extract, to give a fresh, invigorating fragrance. It is designed to deeply cleanse the skin without stripping or drying, and restore vitality to oily or problem skin.
Lemon Myrtle Hand & Body Lotion is a nourishing lotion, with argan oil to hydrate skin and give it a natural boost. With lemon myrtle and peppermint extract, it offers an uplifting aroma and can be used after a bath or shower, to leave the skin feeling fresh and healthy. Light and easily absorbed, it can also be used following exposure to the sun to cool and hydrate the skin, and help prolong a tan.
Peppermint & Lemongrass Wonder Balm is a nourishing balm that refreshes and helps soothe dry cracked skin, such as feet, elbows and knees. It is enhanced with cocoa butter to moisturize and help soften, repair and restore dry and damaged skin.
The Outback Organic Lemongrass & Lime Candle is described as having an invigorating and zesty fragrance, bursting with the scent of freshly squeezed limes and the subtle earthly fragrance of lemongrass to uplift and promote a sense of wellbeing. A natural mix of soy and beeswax, it is free from paraffin and palm oil, and has a cotton wick. The candle has a burn time of 40 hours and is hand poured in the UK. It is packaged in a recyclable glass tumbler and cardboard box.