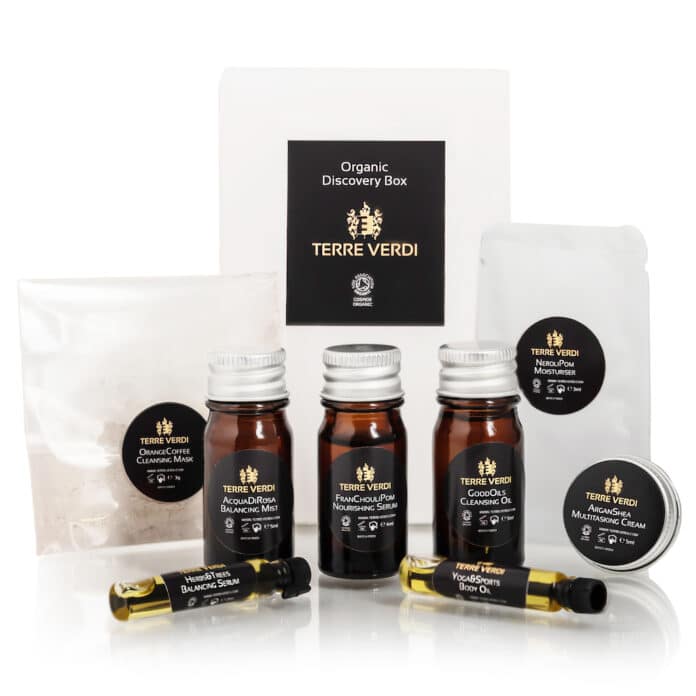 Terre Verdi's newly launched Organic Discovery Box has been created to enable consumers to try some of the brand's organic skincare range before committing to the full-size version or buy as a gift for skincare lovers.
The Organic Discovery Box includes a set of eight tester size products: GoodOils Cleansing Oil; AcquaDiRosa Balancing Mist; FranChouliPom Nourishing Facial Serum; NeroliPom Moisturiser; ArganShea Multitasking Cream; Herbs&Trees Balancing Facial Serum; OrangeCoffee Cleansing Mask; and Yoga&Sports Body Oil.
Terre Verdi uses biophotonic glass packaging for its certified organic products in the UK. The glass is designed to protect the products from light exposure and ensure they stay fresher and more potent for longer.
The cruelty-free and vegan 100% natural products are accredited by Soil Association COSMOS Organic.