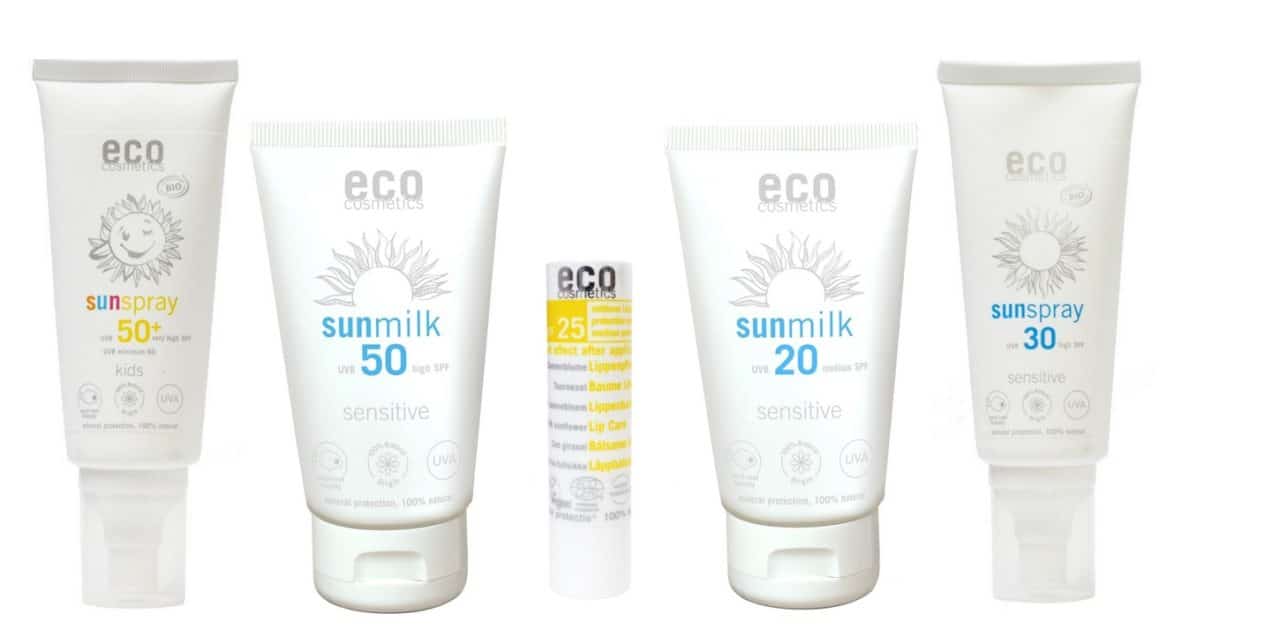 Natural and organic beauty brand Eco Cosmetics has introduced to the UK its five-strong range of Ecocert-certified natural mineral sun care products.
Designed to provide protection against UVA and UVB rays, the range consists of: Kids Sun Spray SPF50+; SPF50 Sun Milk; SPF30 Sun Spray; SPF20 Sun Milk; and SPF25 Lip Balm.
The range has been formulated with natural ingredients including pomegranate and raspberry to nourish the skin, promote cell regeneration, and karanja oil, which contains natural UV-reflecting properties.
Each product contains titanium dioxide and zinc oxide, which create a protective shield on the skin, scattering and reflecting UVA and UVB rays. Unlike chemical sunscreens that take around 30 minutes to become effective, the Eco Cosmetics mineral range instantly protects skin from the sun.
The products are cruelty-free, coral reef-friendly, certified vegan and contain organic ingredients.
"We have seen a huge increase in demand for natural and ethical sun care," says Graeme Hume, MD of Pravera Ltd, which distributes Eco Cosmetics in the UK. "The Eco Cosmetics range doesn't contain any mineral oils or parabens, making these products ideal for those with sensitive skin or for those who want to minimise their exposure to potentially harmful chemicals. Furthermore, the range is vegan and cruelty-free, which is also appreciated by ethical and eco-conscious consumers."