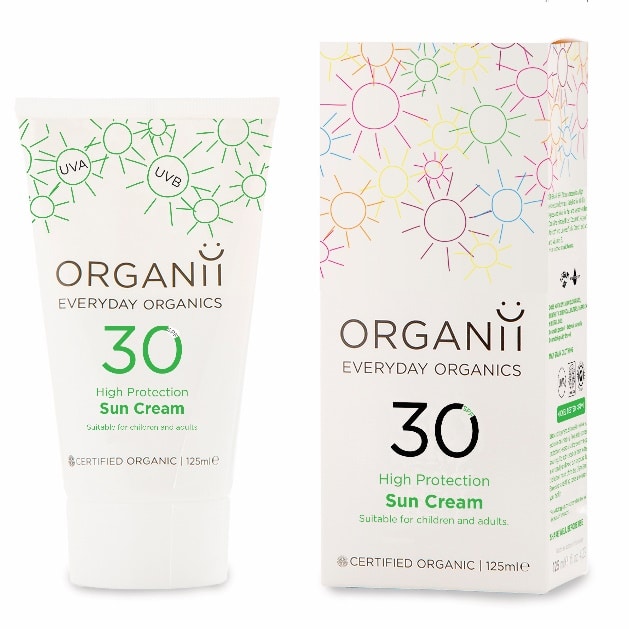 ORGANii has extended its mineral sun care range with a certified natural and organic SPF 30 Sun Cream, which is suitable for sensitive skin.
The product is designed to blend into the skin easily and work instantly when applied – in contrast to synthetic sun creams, which can take between 20-30 minutes to become effective.
All ORGANii sun products are ICEA-certified organic, dermatologically tested, suitable for vegans and contain no artificial colours, fragrances, preservatives or chemical synthesized sun protection boosters.
"Our mineral sun care range is one of our best-selling ranges within the ORGANii brand, and based on feedback from retailers and customers we decided to create an SPF 30 Sun Cream for those people who find the ORGANii SPF 50 a little too high for their needs," explains Graeme Hume, founder and MD of ORGANii.
"The demand for mineral sun creams is on the rise, mainly due to the fact that people are increasingly concerned about the presence of potentially health-damaging chemicals in product formulations. Another bonus is that the ORGANii sun care range is free from mineral oil and breaks down into its all-natural components, so it's also a completely eco-friendly product."
The ORGANii SPF 30 Sun Cream provides protection for all skin types against damaging UVA and UVB rays and is formulated with organic coconut oil and jojoba oil to hydrate and soothe the skin.