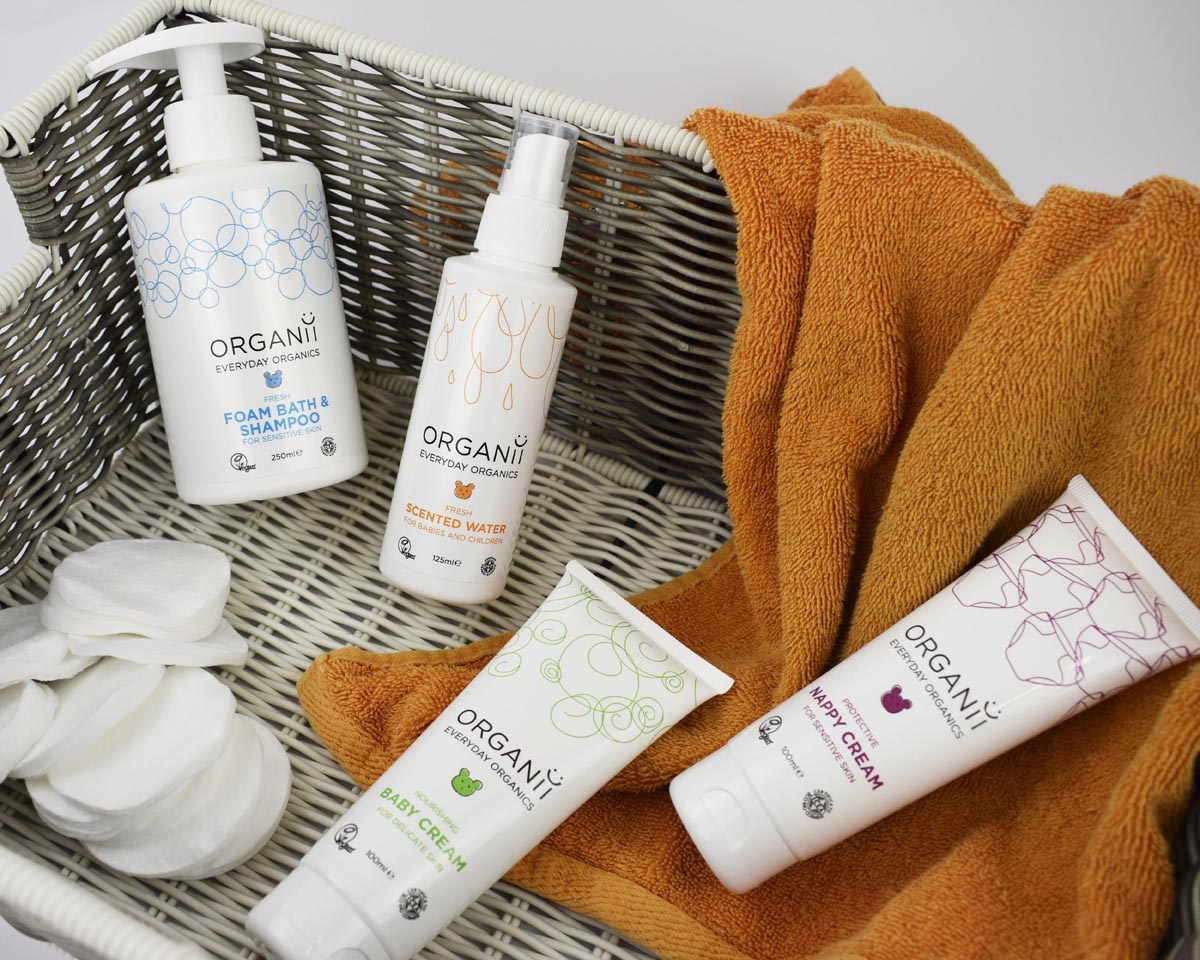 ORGANii has created a four-strong range for conscientious parents who want to use natural and organic products on their baby's skin.
Protective Nappy Cream cares for and nourishes sensitive skin while soothing unwanted redness. The rich formula has been blended with sunflower seed oil and calendula extract to melt easily into skin, and zinc oxide to treat nappy rash and irritations.
To keep babies smelling fresh, ORGANii Scented Water can be used after the application of nappy cream. The alcohol-free formula contains extracts of mallow to reduce skin irritations, marigold and cornflower to be kind to babies' skin. It can be sprayed on the body, hair and clothes.
The new Foam Bath and Shampoo is designed for use on children and babies' sensitive skin and the pump-action top means children can join in with bath-time washing and bubble-making. The gentle formula is mild on skin and has softening, protective and soothing properties. Calendula extract is included to help reduce inflammation, as is cornflower to gently cleanse and help with dandruff.
ORGANii Baby Cream has been formulated to guard a baby's sensitive skin against environmental stresses, with natural UV protection, shea butter to nourish and moisturize, and anti-inflammatory camomile extract to reduce redness and itchiness.
All of the products are registered vegan by the Vegan Society and organic by ICEA.