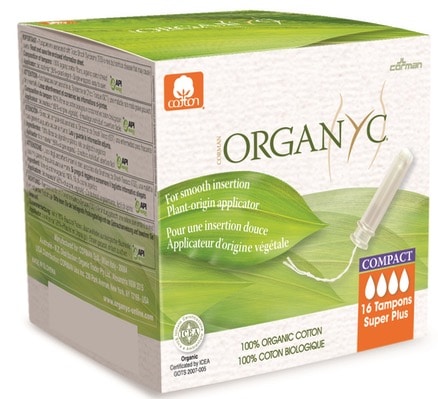 ORGANYC has extended its eco-friendly tampon product range with bio-based plastic Compact Applicator Tampons made with 100% organic cotton.
The tampons are available in Regular, Super and Super Plus and combine ease of use with environmentally-friendly materials, says the brand. The applicator is produced from 100% recyclable bio-based plastic, made with over 90% bio-mass, sugar cane.
"We have seen a 50% growth for the ORGANYC range year-on-year as the demand for a more natural alternative to mainstream tampon brands is soaring," explains Graeme Hume, MD of Pravera, which distributes the brand in the UK. "Consumers are concerned about chemicals used in tampons that may potentially be harmful as well as the environmental cost of putting intimate hygiene products into landfill. The new ORGANYC Compact Applicator tampons addresses those concerns, but without compromising on comfort or ease of use."
The tampons are certified by ICEA and GOTS, free from phthalates and chlorine, hypoallergenic and dermatologically tested.