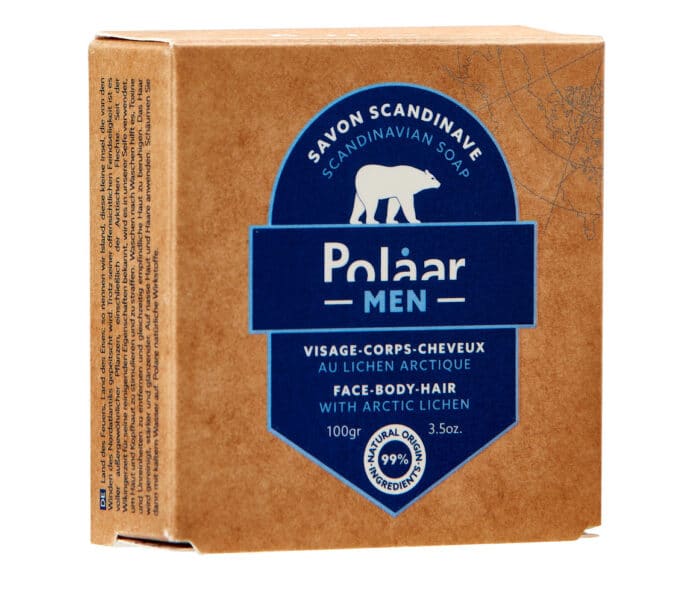 Arctic-inspired French brand Polaar has revamped its men's skincare line with new packaging and fresh formulas based on hard-working, efficacious ingredients that can 'survive the most extreme conditions'.
The brand uses native Arctic flowers, fauna and algae extracts to produce a vegan and cruelty-free range made from 95-100% natural ingredients designed to prevent environmental aggressors attacking the complexion.
Polaar says it creates refreshing fragrances that don't overpower, non-comedogenic formulas that won't clog pores and unique textures that cool and soothe.
The new line-up comprises:
Extreme Cream – a soothing moisturizer using vitamin C-rich Siberian olive tree berry extract to help regenerate skin, protect it from free radicals and keep it smooth, hydrated and radiant.
Trapper's Deo – formulated without aluminium salt, this natural stick deodorant cares for and detoxifies under-arm skin using Arctic lichen to perform anti-perspirant tasks without plugging sweat glands.
Zero-plastic Scandinavian Soap is a light, convenient, multi-use soap for face, body, hair and scalp, which gently conditions while washing away dirt, bacteria and sweat. The soap contains antimicrobial Arctic lichen which cleans without dryness or stripping.
Ice Anti-Aging has a balm-like texture to give skin a boost of moisture and offer protection against cold weather, stress and pollution. The hero ingredient is PPNF3, a peptide which has a direct action on the fibroblasts in the skin – where collagen proteins are formed.
Icy Looks has been created to help with puffiness, dark circles and fine lines with a firming formulation containing Siberian ginseng to help brighten and reboot the skin around the eyes, bringing them back to life. Cooling and lifting, it can be used whenever fatigue sets in.
Scandinavian Shower – with an invigorating marine scent, this is a multi-purpose cleanser for face, body and hair, containing Arctic lichen to eliminate sweat and dirt and leave skin clean and purified.
The collection includes solid formats to conserve water supplies, the boxes are FSC-certified, and all packaging is 100% recyclable.