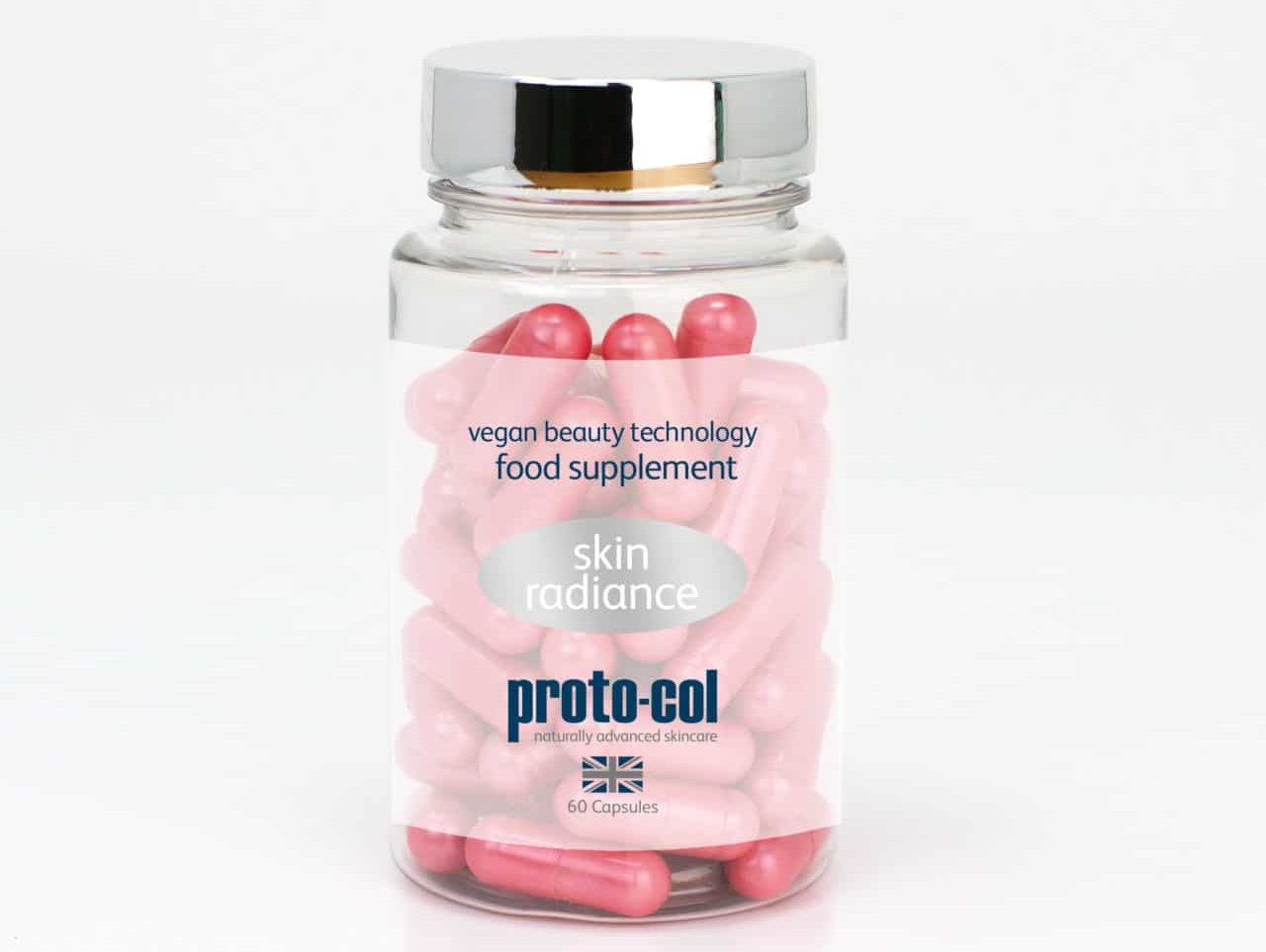 Skin Radiance is the latest product from natural beauty and nutrition brand proto-col.
Launching in September, the vegan supplement combines Champagne grape extract, French melon, zinc, vitamin C and Red Blend, which, says the brand, is scientifically proven to improve skin texture and boost luminosity in eight weeks.
The Red Blend includes cranberry, goji berry, blueberry, strawberry, Hytolive, baobab, purple carrot, raspberry, cherry, acai and bilberry. This antioxidant-rich blend helps boost the skin's natural collagen and elastin and promote hydration, elasticity and smoothness.
Designed for both men and women, this orally consumed daily beauty supplement is formulated to reduce dark circles under the eyes, make pigmentation or spots less visible and lessen redness/rosacea. It also aims to protect skin from pollution and toxin damage, repair collagen, smooth fine lines and wrinkles, improve scarring, fight free radicals and contribute to healthier-looking skin.