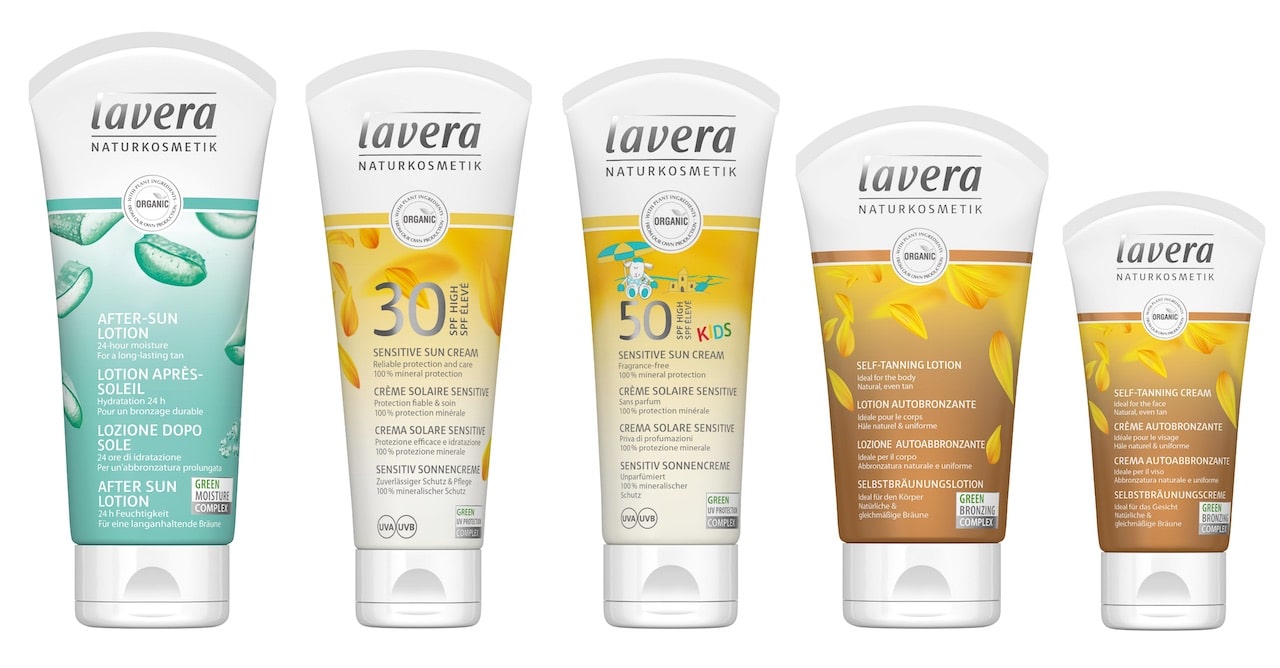 Natural and organic beauty brand lavera has revamped its mineral sun care and self-tanning range and added a new sensitive cream for children.
The entire five-strong offer has been reformulated to include the brand's Green UV Complex, based on mineral UV filters and karanja oil, which helps to heal, hydrate, smooth and counteract the signs of premature skin ageing and acts as a natural sun protector.
Sensitive Sun Cream KIDS SPF 50 – this new fragrance-free, high protection sun cream is designed to protect sensitive skin and is suitable for the whole family, including babies and young children. The water-resistant, non-greasy cream protects skin immediately after application.
Sensitive Sun Cream SPF 30 is a lightweight, non-greasy SPF 30 sun cream that glides onto the skin and is suitable for all skin types. Containing moisturizing ingredients, this high protection, waterproof cream protects skin immediately with no waiting.
After Sun Lotion is formulated to replenish lost moisture after a day in the sun. With ingredients including shea butter, sunflower seed oil, coconut oil and vitamin E, it helps moisturize skin and protects it from becoming dry and dehydrated.
Lavera's two improved Self-Tanning products contain the brand's new Green Bronzing Complex that contains an active ingredient composition based on natural sugar sources to  give skin a healthy, glowing and tanned appearance.
Organic lavera Self-Tanning Body Lotion gives skin a sun kissed, streak-free tanned complexion after just four to five hours; while Organic lavera Self-Tanning Face Cream produces a natural golden glow while nourishing and hydrating skin.
The reformulated products also sport new packaging to clearly communicate their natural ingredients and certified organic credentials. Suitable for vegans, the products are certified natural and organic by NATRUE.