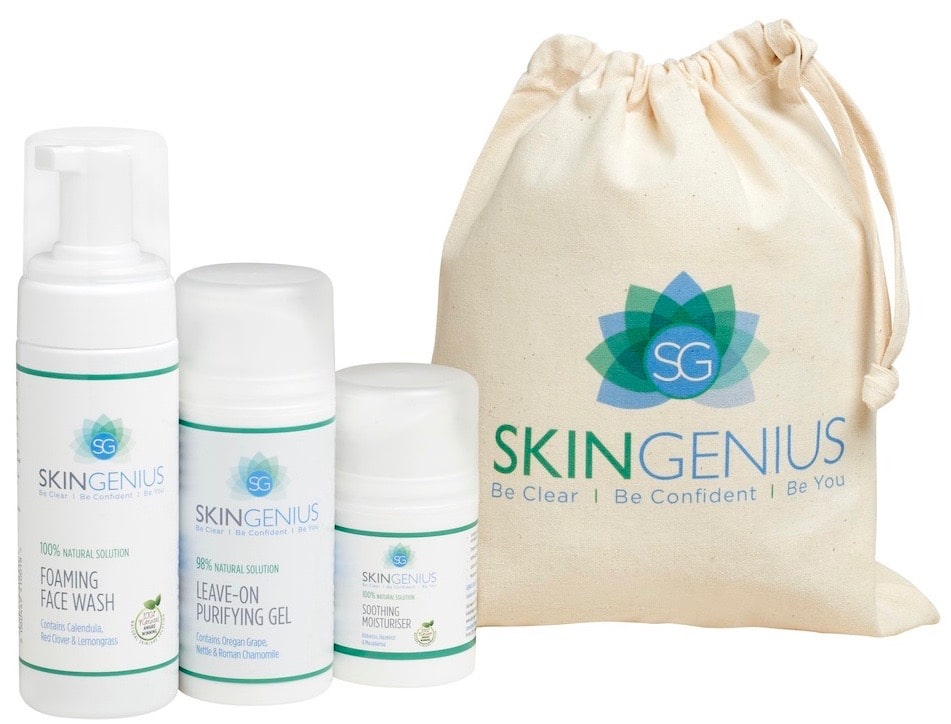 Natural skincare brand SkinGenius has updated its offer with three new 100% natural skincare formulations, repackaged to appeal to both adults and teenagers suffering with acne, acne rosacea or spot-prone skin.
The updated range comprises three products – which can be used singly or as part of a three-step regime: Foaming Face Wash – a gentle daily face wash designed to effectively remove impurities and excess oil, cleanse and clean the face without over-drying the skin; Leave-On Purifying Gel – a maximum strength, fast-acting treatment to treat inflamed spots and reduce redness, bringing fast relief; and Soothing Moisturiser – a calming and light, balancing moisturizer created to provide skin with long-lasting hydration while minimizing the appearance of pores and scarring.
The products are formulated using natural antibacterial ingredients to tackle the bacteria that commonly cause acne and help eliminate and prevent spots. The ingredients include babassu, macadamia, hazelnut, lemongrass, aloe vera, witch hazel, agrimony, yarrow, nettle, red clover, Roman chamomile, calendula, Oregan grape, yarrow and ribwort.
With a refreshing citrus scent, the antioxidant-rich SkinGenius solutions aim to leave the skin feeling more vibrant and youthful and help reduce scarring.