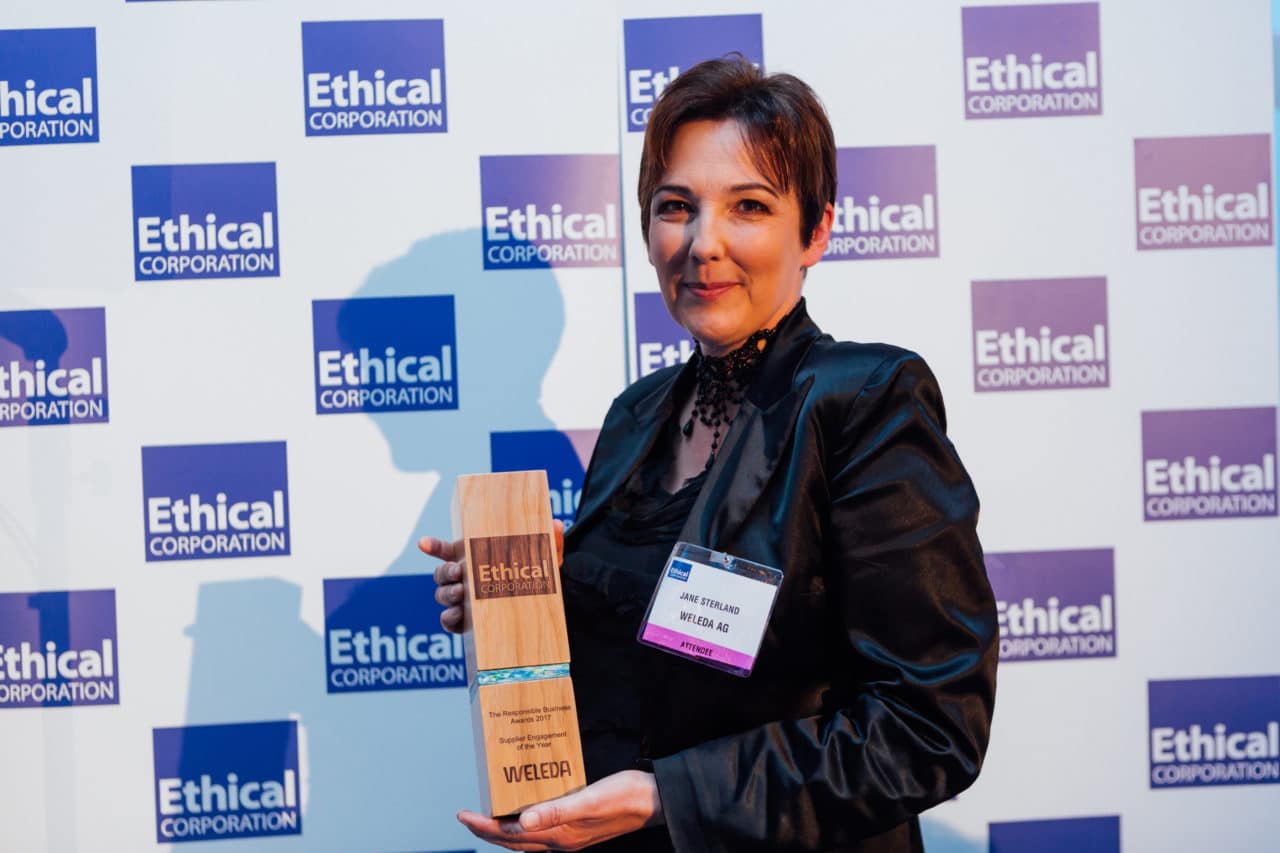 Weleda's ethical and sustainable sourcing team took home the award for Supplier Engagement of the Year at the Ethical Corporation's eighth annual Responsible Business Awards in October.
The awards recognize those organizations that are having an impact on business, society and the environment – setting new standards and direction for business.
The judges were looking for businesses that have been agenda-leading in corporate responsibility during 2017, and said they 'felt that the structure of the programme and clarity of purpose were defining factors in making Weleda a winner for this category'.
Commenting on winning the award on the night, Jayn Sterland, Weleda UK's managing director, said:  "At Weleda we operate sustainably and ethically, and we can ensure traceability for every ingredient. We believe every part of the value creation chain deserves an equal share of the profits, which is why we pay our farmers a fair price and invest in long-term educational or health projects to support those farming partnerships.
"We are one of just a few beauty brands who are members of the Union for Ethical BioTrade (UEBT), which supports sustainable business practices, local development and biodiversity conservation, through their Sourcing with Respect initiative. Weleda has established over 50 fair trade farming partnerships around the world and our strong relationship with our suppliers is paramount for the success of the business and something we are truly committed to."