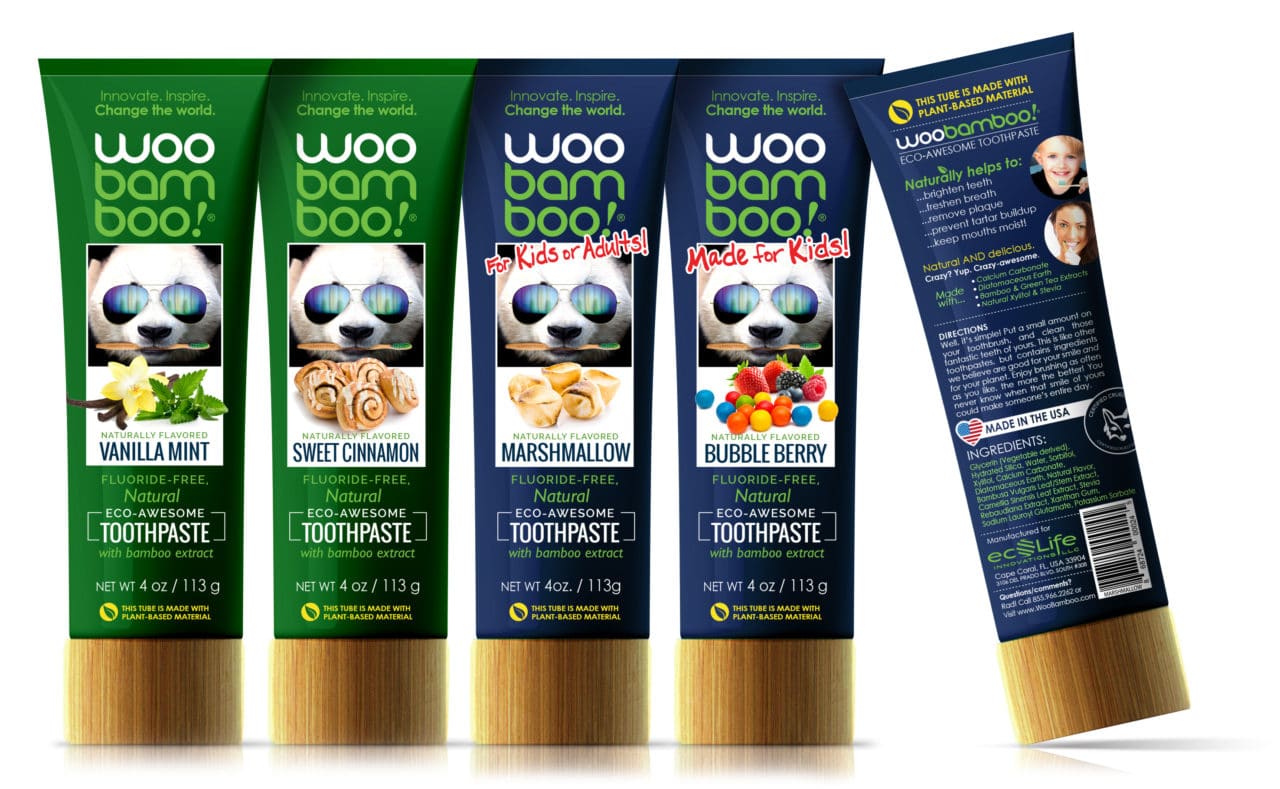 Natural eco-friendly tooth care brand WooBamboo is expanding its offer with an Eco Awesome Toothpaste range.
The range consists of four flavours: Vanilla Mint, Sweet Cinnamon, Toasted Marshmallow and Bubble Berry.
Made for both adults and children, the Eco Awesome Toothpaste range contains no triclosan, sodium lauryl sulfate, artificial sweeteners, fluoride, propylene glycol, diethanolamine or micro-beads.
"In our experience," says Christopher Fous, WooBamboo CEO and co-founder, "natural toothpastes just missed the mark when it came to flavour. We made sure ours not only worked well with natural ingredients, but were really, really, ridiculously good tasting.