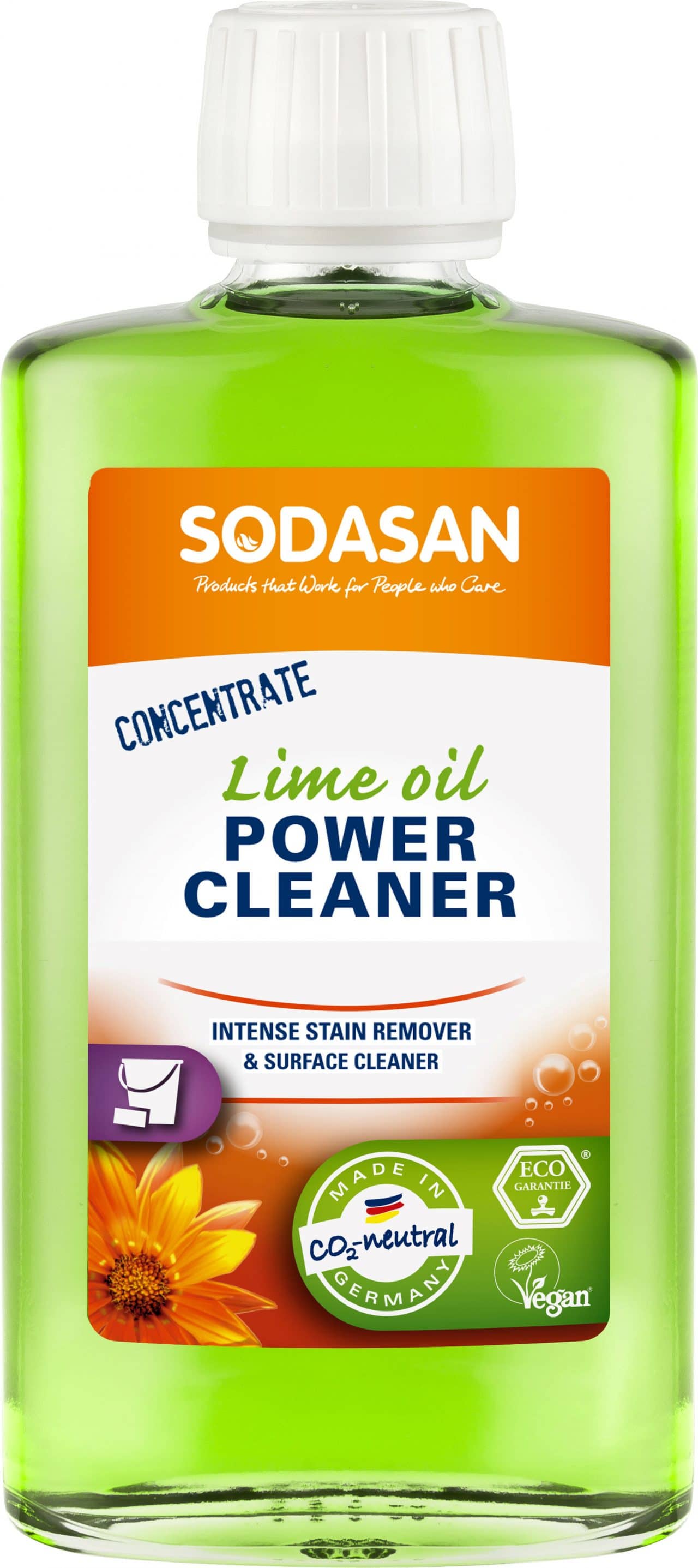 Sodasan has created a new Lime Oil Power Cleaner which acts both as a surface cleaner and stain remover.
The cleaner can be used around the home on all wipeable surfaces and is able to banish furniture and carpet stains, and remove glue, chewing gum and ball point pen marks on upholstery, fabric and carpets. It can also be used to remove grease and fat spots from ovens.
With a fresh, citrus aroma, the Lime Oil Power Cleaner is made using pure plant-based surfactants and is free from synthetic dyes and preservatives. It is also chlorine- and phosphate-free, biodegradable and not tested on animals.