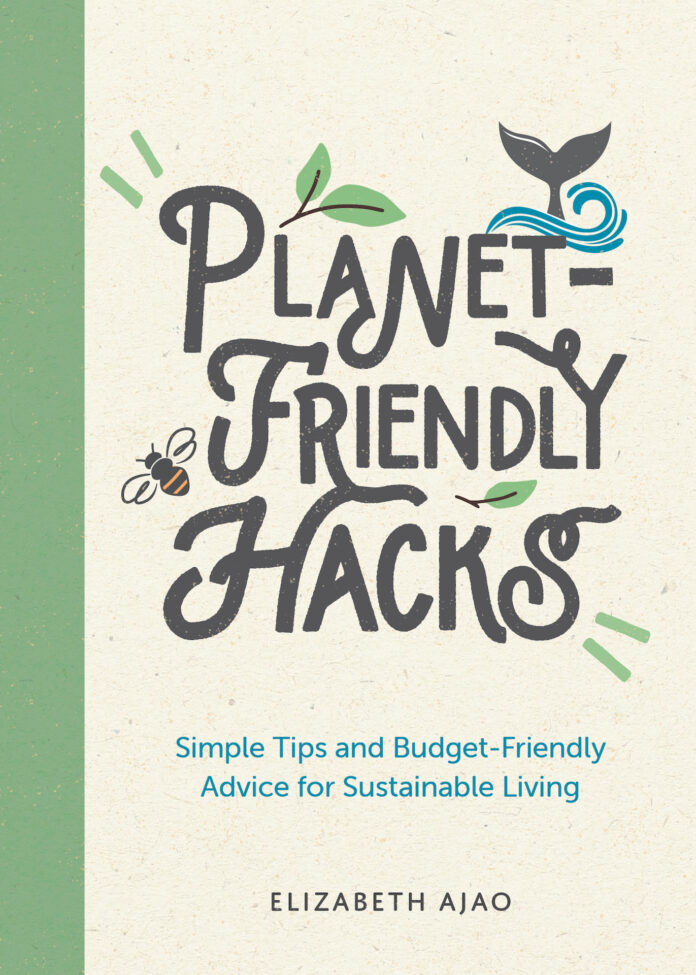 Whether your customers are struggling to live more sustainably or are experienced eco-warriors, Planet-Friendly Hacks Simple Tips and Budget-Friendly Advice for Sustainable Living by Elizabeth Ajao is positioned as a simple and useful guide for everyone.
Full of quick tips, life hacks and budget-friendly tricks to help consumers reduce their carbon footprint and live more sustainably, the guide sets out to show that following an eco-friendly lifestyle doesn't have to be expensive and time-consuming.
Divided into sections – Cleaning, Kitchen, Bathroom and Beauty, Wardrobe, DIY, Garden and Travel – the book shows that there are countless ways to make green choices, from creating your own make-up remover, DIY draft excluder (very apt in the current climate) or drainpipe planter, to tips on preventing food waste, mindful shopping, repurposing household object and encouraging butterflies in the garden.
"I've always been aware of my carbon footprint, and there are some sure-fire ways for us to minimize our environmental impact, like adopting a vegan lifestyle or avoiding flying, but there are just so many ways for us to live an eco-conscious lifestyle that we don't even think about," explains Ajao. "I know I certainly hadn't thought about the damage my beauty products were doing to the planet, and I'd never even thought about how I could give back to nature without a garden.
"Writing this book was such an important project for me, I was so determined to learn more about what I could do for the planet, and I can't wait to share all the fun little hacks I discovered!"