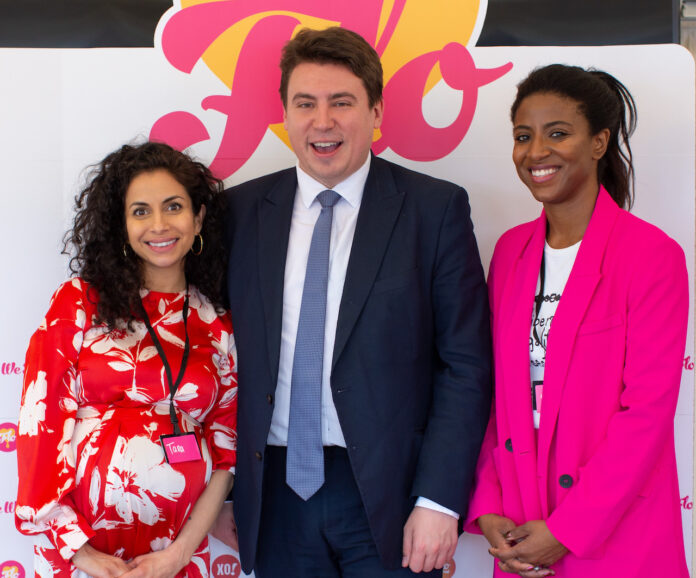 In honour of Women's History Month, eco-friendly period care brand Here We Flo hosted a Progress & Politics in Women's Health reception in the House of Commons yesterday to highlight the intersect between women's health, human rights, environment and issues of equity, access and sustainability in personal care.
Opening the discussion by addressing the 'significant challenges with period poverty' Susan C. Allen, co-founder, stated that despite living in 'one of the richest countries in the world', one in four UK women and girls struggle to afford period care – often leading to absence from school – while affordability and accessibility of personal care items remains a major barrier for women in the refugee, asylum seeker and homeless communities.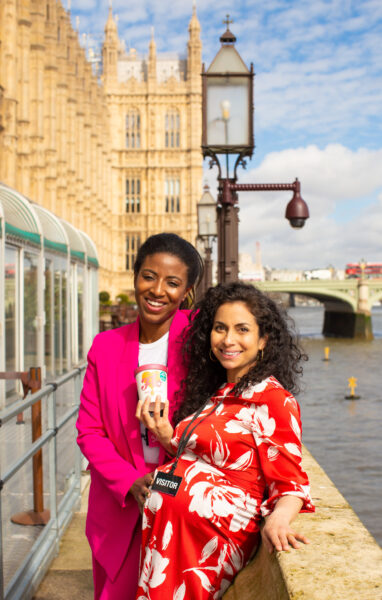 Aiming to break down 'culture of embarrassment and shame' around natural biological processes, Here We Flo partners with Bloody Good Period. But, says co-founder Tara Chandra, campaigns need to be matched by action from Government, as outlined in the Women's Health Strategy 2022. "It's … key that UK Government enacts its commitment to delivering these ambitions and actions over the next ten years and we are sure that they will. The Government has announced promising initiatives to address period poverty and we look forward to seeing significant progress on this front, especially in schools. And if it can be done with sustainable and reusable period products, even better."
Guest speaker Patrick Keogh – head of business development at A Plastic Planet and partner at the newly-launched materials intelligence platform PlasticFree – addressed delegates on the subject of plastic in relation to the 'perilous climate situation'.
"Last year alone there were seven once-in-a-thousand-year events; droughts, wildfires, all sorts of massive, tumultuous issues going on. Scientists have been telling us for a long time about the critical damage that we've been doing to the climate. Incremental change is not good enough anymore; it's about radical intervention, it's about rethinking our entire world.
"We believe that plastic and the climate crisis are intrinsically connected. What is that one material … that has allowed us to get to the dizzy heights of hyper-consumption that we see today? It's plastic. It's been around for 50 years. In many ways it's amazing … but it is indestructible. It's going to be in the planet for 600 years, in landfill, in the waterways, in our soils, in our food system. And it's getting worse and worse."
Keogh noted that pledges signed by governments, policy experts and industry are falling behind on their long-term targets and that immediate, 'radical' action is necessary if we are to achieve anything more than a 7-8% reduction in global plastic use by 2050. "We believe plastic is … that little tap on the shoulder from the future to [ask] 'How can we reinvent?' Because if we can fix that material landscape we have a really great chance of imagining a different type of future."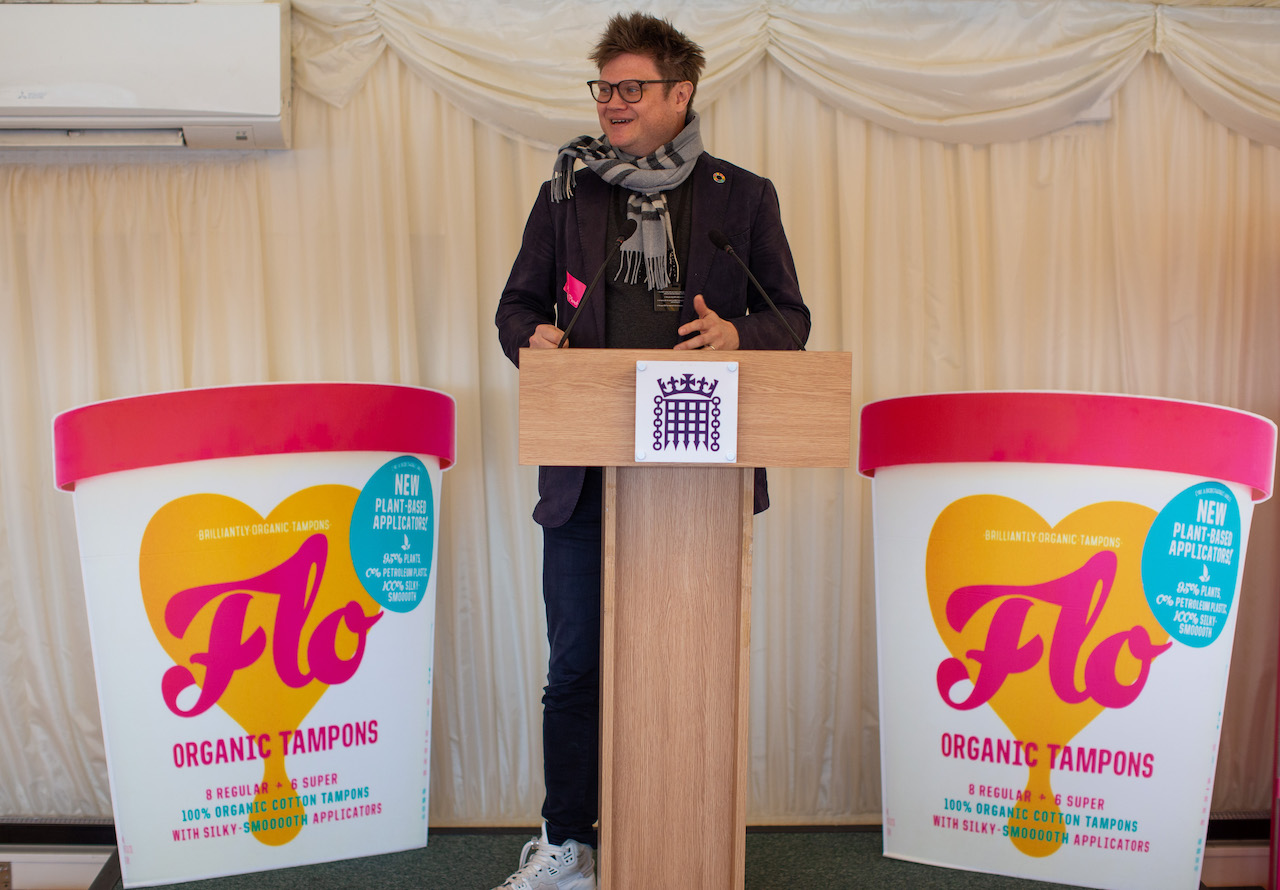 PlasticFree, he explained, was founded to connect 160 million global designers and creators with innovative materials which can be used 'to fix things at scale' – not in 30 years' time, but now.
Touching on plastic's impact on women's reproductive health and cancer rates, Keogh said the damage caused by petroleum-based plastics is 'absolutely enormous'. "If you think that the impact is just on the environment then you should think again. The work that brands within industry are doing to drive systemic change is so important because industry is the big lever of change here. If industry does things differently, we can reinvent our entire world."
But, he said, the onus is not on consumers to apply pressure or instigate cultural change. "I don't know if anybody [else] is just sick of the consumer guilt? 'It's your fault; you need to buy differently; lobby differently'. No, we don't, we just need to be sold different [products]. That's the bottom line. Industry is responsible for that. If you can get the top ten polluting brands on the planet … behaving differently, then we can change the world and we can get rid of all that consumer guilt."
Reflecting on recycling Keogh said we need to 'stop talking about it' because the global infrastructure 'doesn't work'; instead, he advocates for adopting more sustainable product designs using 'better materials' to offer consumers – and women in particular – healthier choices. "Where do we think all of our waste goes … when you put out your little guilty secret every week for the mythical recycling fairies? It goes to … poorer countries. It is impacting communities – very often women. A lot of the people that are tasked with supposedly recycling … do it for a tiny wage. There are a lot of human rights issues around environment, and particularly things like waste.
"Why do I care so much about this? It's because I believe, very optimistically, in a better future – I think that we can redesign it. We are so stupid as human beings, to have got here. We can't trust Governments to make the change necessarily; we have to force it through industry. Capitalism rules; if industry behaves differently we stand a great chance. And it obviously needs to be propped up with laws, which are coming."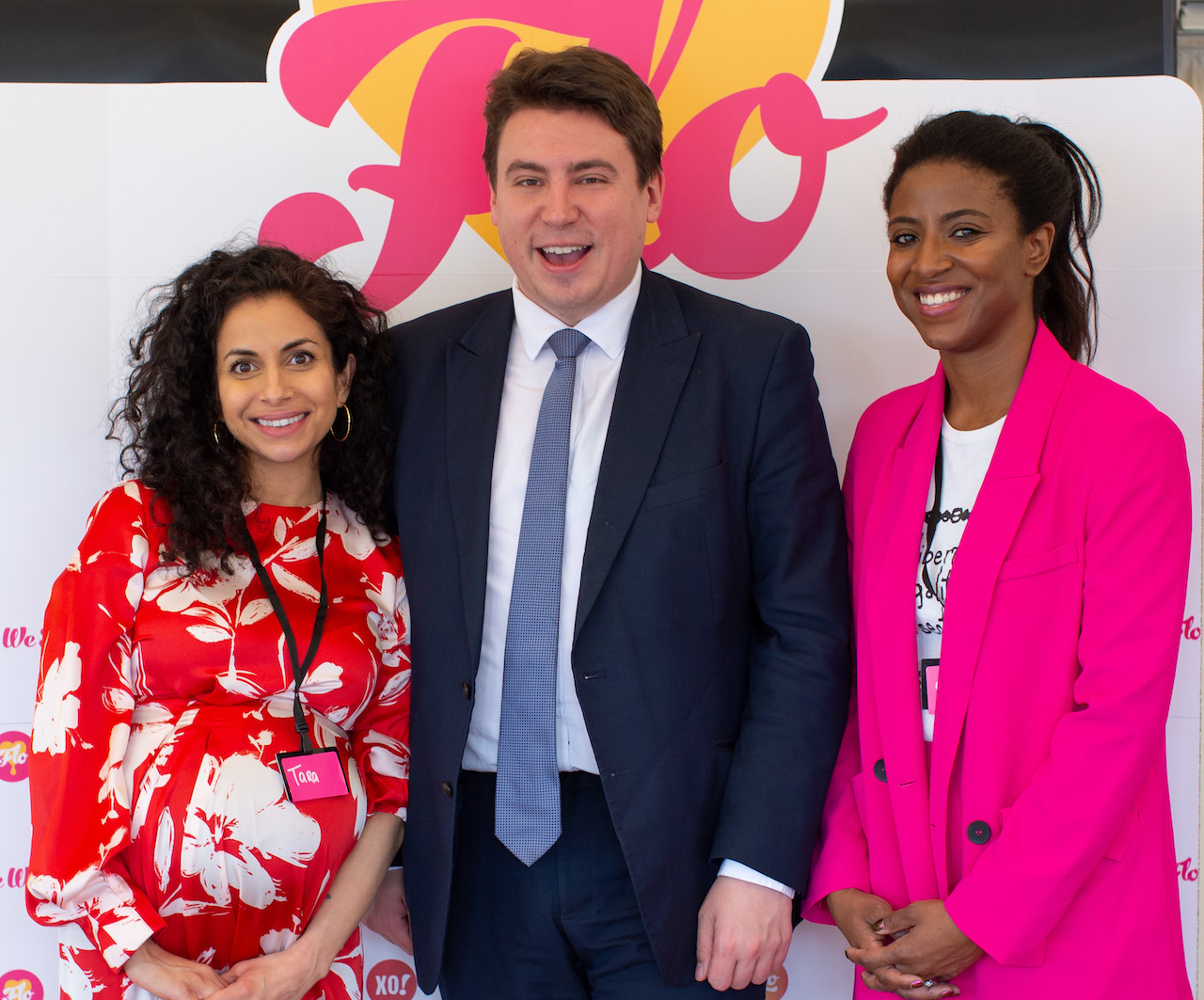 Suella Braverman, Home Secretary, who had been due to speak at the event, was replaced by Shaun Bailey MP (pictured above) who thanked Here We Flo for hosting the event and raising the profile of women's health. "It's so important. It's a topic that has become more mainstream, and rightly so because I think for too long we've not … talked about it – and I don't understand why." Bailey commended the event for putting women's health 'front and centre on the agenda, where it needs to be'. "We know that if we are truly going to level up outcomes, particularly for women and girls, we've got to ensure that … basic levels of health and access to basic services is absolutely vital. I think what we're talking about today, you being in this room, having those conversations, empowering female business leaders – which is so important – is absolutely the way we've got to do it. When business, health and equality intersect one another, that's when we truly make a difference."
Image credits: Natalya Chagrin