Plastic pollution campaigner City to Sea has extended its Refill campaign to now include an app designed to help consumers find refill locations and further reduce their consumption of plastic, single-use packaging.
Subscribers to the app are now able to seek out retailers and food outlets where they can take their own containers and refill a range of products, from coffee and food-to-go to groceries, cleaning products and toiletries.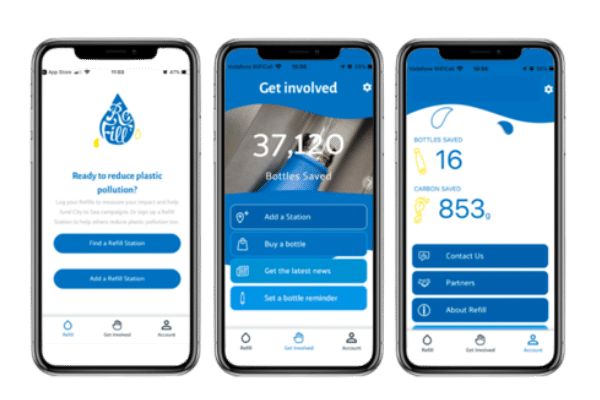 The app, simply named Refill, will also highlight any discounts and rewards available to customers, allowing businesses which offer reuse or packaging-free services to use the technology as a means of free marketing.
Speaking on launch day, 1 October, Rebecca Burgess, CEO of City to Sea, said: "The expansion of Refill marks a positive and significant step in tackling the mountains of avoidable single-use waste created every day. Refill has already proven that buying habits can change. Last year the bottled water industry reported their first decline in sales (£34.2 million loss) after significant growth for the last five years. We're advocating this trend to expand beyond water to other reuse options."
We now need more businesses to truly build back better and make pointless packaging a thing of the past
Along with Morrisons, LUSH and Costa, over 100 zero-waste shops have signed up, but Burgess invites more independent businesses in retail and food-to-go to get involved, 'to truly build back better and make pointless packaging a thing of the past'.
Steven Butts, head of corporate services at Morrisons – which last month rolled out plastic-free fruit and veg in over 300 stores – comments: "We know our customers want to reduce the amount of plastic they use. Being able to reuse and refill containers is a good way to do this. The Refill app is a great way to increase people's awareness about the increasing number of opportunities to reuse."
City to Sea has also announced an official partnership with Circular&Co, through which a £5 donation will go to the Refill campaign for every Refill X Circular coffee cup sold.
https://youtu.be/NzdI3aVov0E