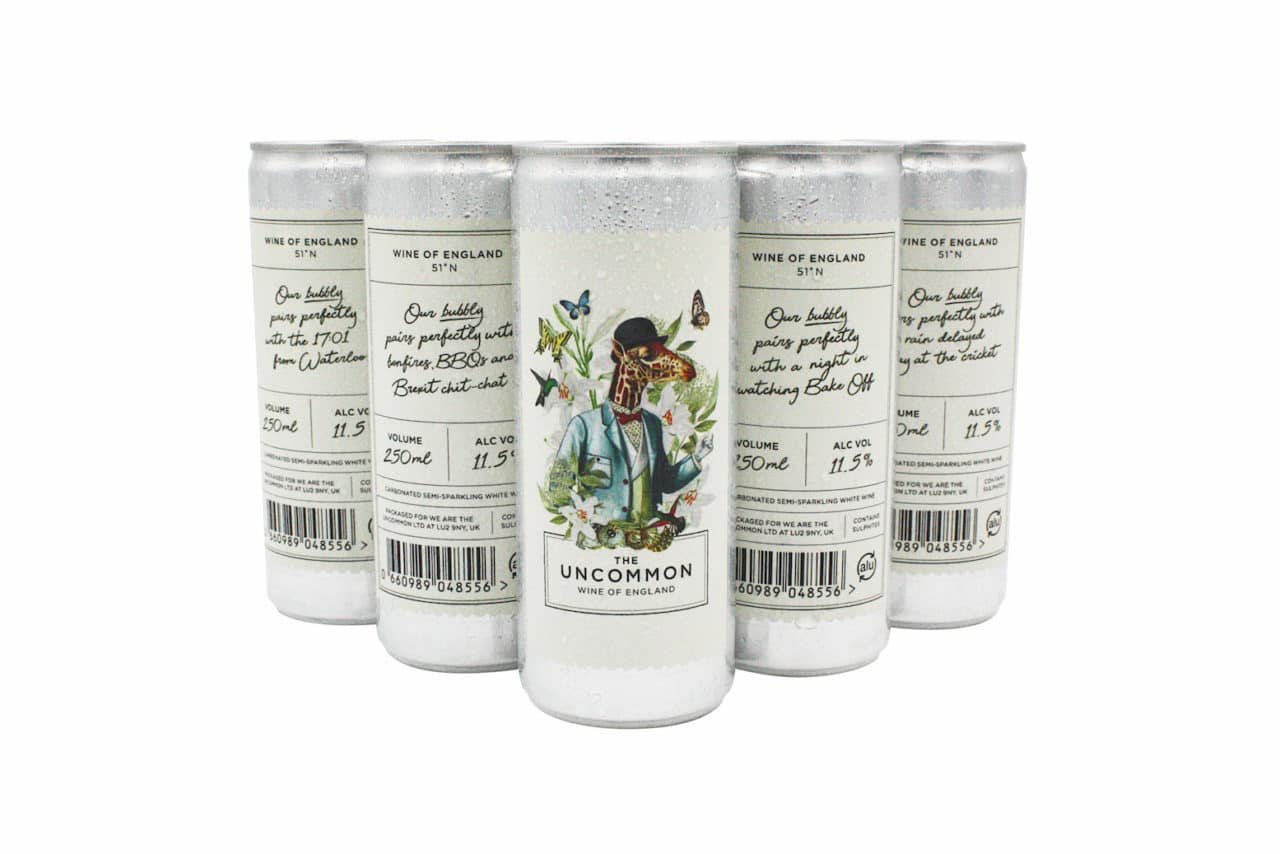 British start-up The Uncommon has produced a UK-first: English sparkling wine in a can, with only 2g of sugar per litre (compared with 14g for prosecco).
Produced in Surrey, the inaugural release is a lightly sparkling dry white, with notes of pear and elderflower, and is made from 100% Bacchus grapes, hand harvested from vineyards using new biodynamic techniques.
The vision of founders Henry Connell and Alex Thraves was to create and grow a unique, contemporary wine brand that is unpretentious and fun, while raising the profile of English wine.
Keeping the business within a 40-mile radius, Connell and Thraves worked with a Surrey farmer to grow and pick the fruit, a winemaker to crush, press and ferment the grapes, and a canner to break new ground for English wine.
The single-serve aluminium cans will help reduce the billion litres of wine thrown away each year in the UK. The cans, which chill in just 15 minutes, are endlessly recyclable and very lightweight, so their carbon footprint is 80% lighter than glass.
The Uncommon's English wine is produced in line with the highest EU quality rating, Protected Designation of Origin, the grade given to Champagne and Burgundy, or Stilton in the UK.