Natural Products News shines a spotlight on a handful of the latest launches, campaigns, award wins and more from natural and organic brands and businesses.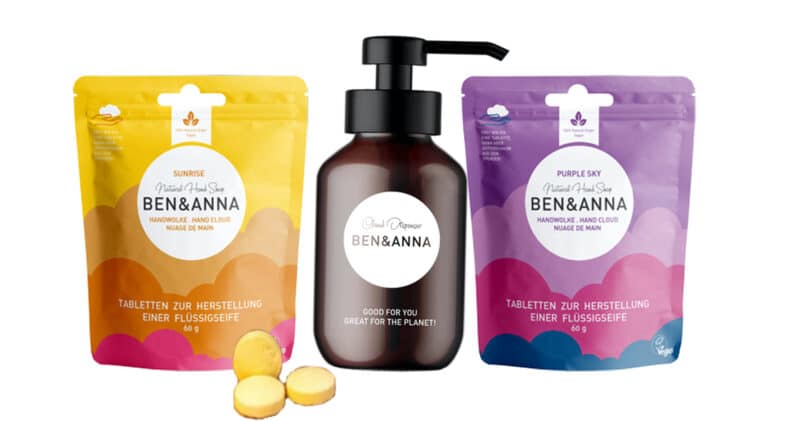 Ben & Anna has created a range of 100% vegan, cruelty-free and COSMOS certified Hand Cloud Soap and Shower Flakes. The range comes in dry form, so water can be added into the special dispenser pumps to reduce the carbon footprint of transport and reduce plastic waste in the bathroom. The Shower Flakes are available in four fragrances – Blue Basil, Mint & Lemon, Fruit Fusion and Sweet Floral – and come in recyclable cardboard packaging. Consumers dissolve a pack of the shower gel flakes in 200ml of hot water in the refillable dispenser, shake, pump and shower. Hand Cloud Soap tablets mean consumers can make their own sustainable soap foam. Available in lemony Sunrise or fruity Purple Sky, the tablets are dissolved in 100ml of water in the glass dispenser which has a pump mechanism which creates a soap foam that is 'as fine as a cloud on the hand'.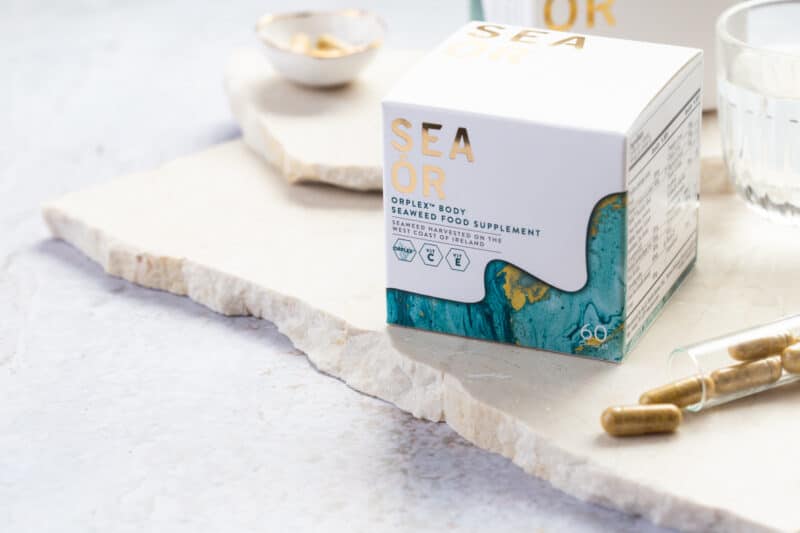 Organic lifestyle brand VOYA has launched a range of sustainably sourced seaweed supplements: SEA OR Hair, Skin & Nails and SEA OR Body. Developed in partnership with leading nutritionists and scientists, the superfood supplements have been designed to give a helping hand at those times in life when you need it most. The SEA OR supplements blend seaweeds with carefully balanced vitamins, probiotics and minerals to support health and wellbeing from the inside out. SEA OR contain Orplex, a unique seaweed-based marine complex that features two specially selected types of seaweed: Laminaria digitata (kelp) and Fucus serratus, both of which are rich in vitamin C, essential for supporting the immune system and collagen production. They also contain zinc, which the body can't make on its own, for normal DNA synthesis and antioxidant protection, Coenzyme Q10 for restored energy and vitality, as well as iodine.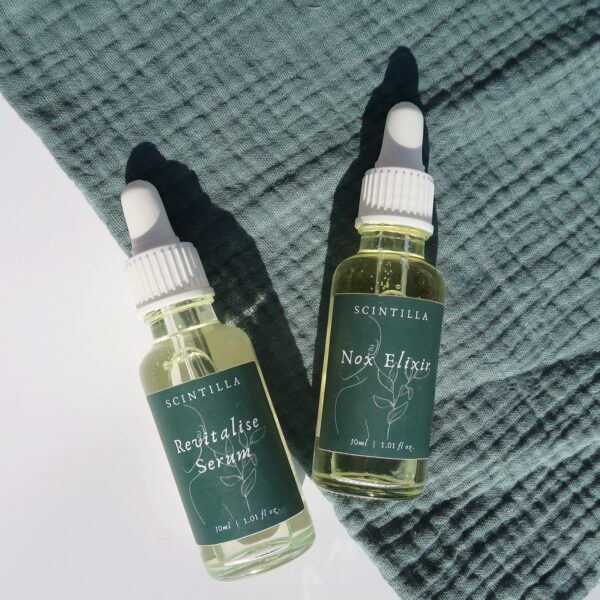 Sustainable brand Scintilla has launched two new skincare products for conscious consumers. Revitalise Serum is a mix of carrier oils and actives including evening primrose, camellia and strawberry seed oils to moisturize, protect and soothe skin. It is designed to be used as a standalone product or as a booster mixed with a daily moisturizer. Nox Elixir works in tandem with skin's natural overnight repair system offering plant-based ingredients that soothe, repair and protect skin at its optimum recovery time, during sleep. It includes castor seed oil, sunflower seed oil, pomegranate oil, jojoba oil and raspberry seed oil. "These two new waterless skincare products use just a handful of ingredients, all selected to work with the skin rather than on it," says Rebecca Dallimore, founder and CEO. "They feel wonderful to use and are 100% plant-based goodness."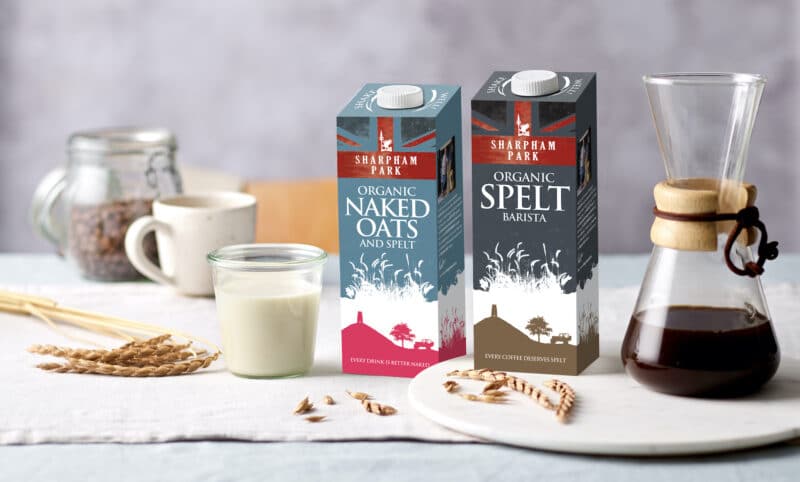 Sharpham Park has added two new organic drinks to its portfolio: Spelt Barista and Naked Oats & Spelt Drink made from organic spelt from the Sharpham Park Farm & Mill in Somerset. Creamy, refreshing and light, Organic Spelt Drink ­– Barista Blend has been developed in partnership with coffee professionals and baristas to create the perfect texture and taste and has already achieved two stars in the Great Taste Awards. Organic Naked Oats and Spelt Drink is perfect for cereals, smoothies, baking or simply on its own. Nutrient-rich, naked oats contain up to 20% protein compared to 12% in traditional oats, and are high in beta glucan, antioxidants and lysine. "We are thrilled to be launching our new organic spelt drinks to the market and expanding our existing food product range," says founder Roger Saul. "Consumers are increasingly turning to spelt for health and taste benefits with demand soaring in recent years."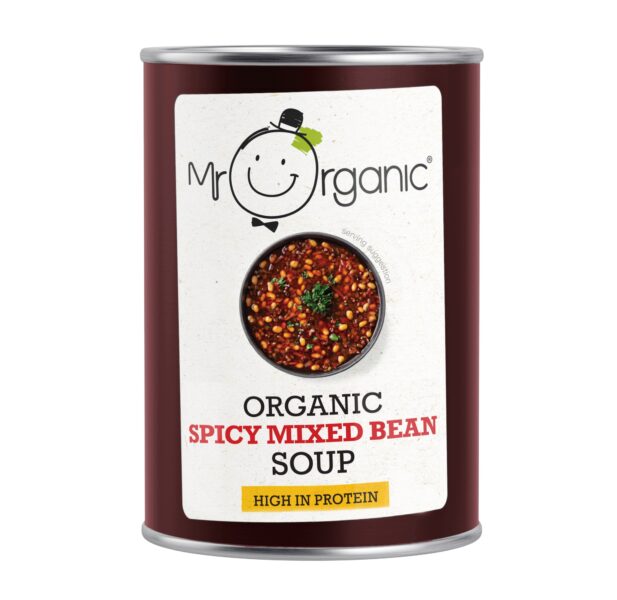 Mr Organic has created two new canned soups: hearty Tomato & Lentil Soup and warming Spicy Mixed Bean Soup. Packed with protein and fibre, the soups are made using Mr Organic's very own beans and sun-ripened tomatoes, grown on its farm in Pontinia, 15km south of Rome. Cooked within hours of harvest, the tomatoes retain all their juicy goodness and produce a rich and sweet flavour. Brand manager, Maddie Grinham, says: "We created our range of soups to provide quick, nutritious and plant-based meal options. This range is part of a larger focus for us on communicating the quality of our tinned bean range, all of which are carefully selected and cooked in house. This new product innovation is protein-rich and low in fat, and therefore provides a full meal solution for our convenience customers."