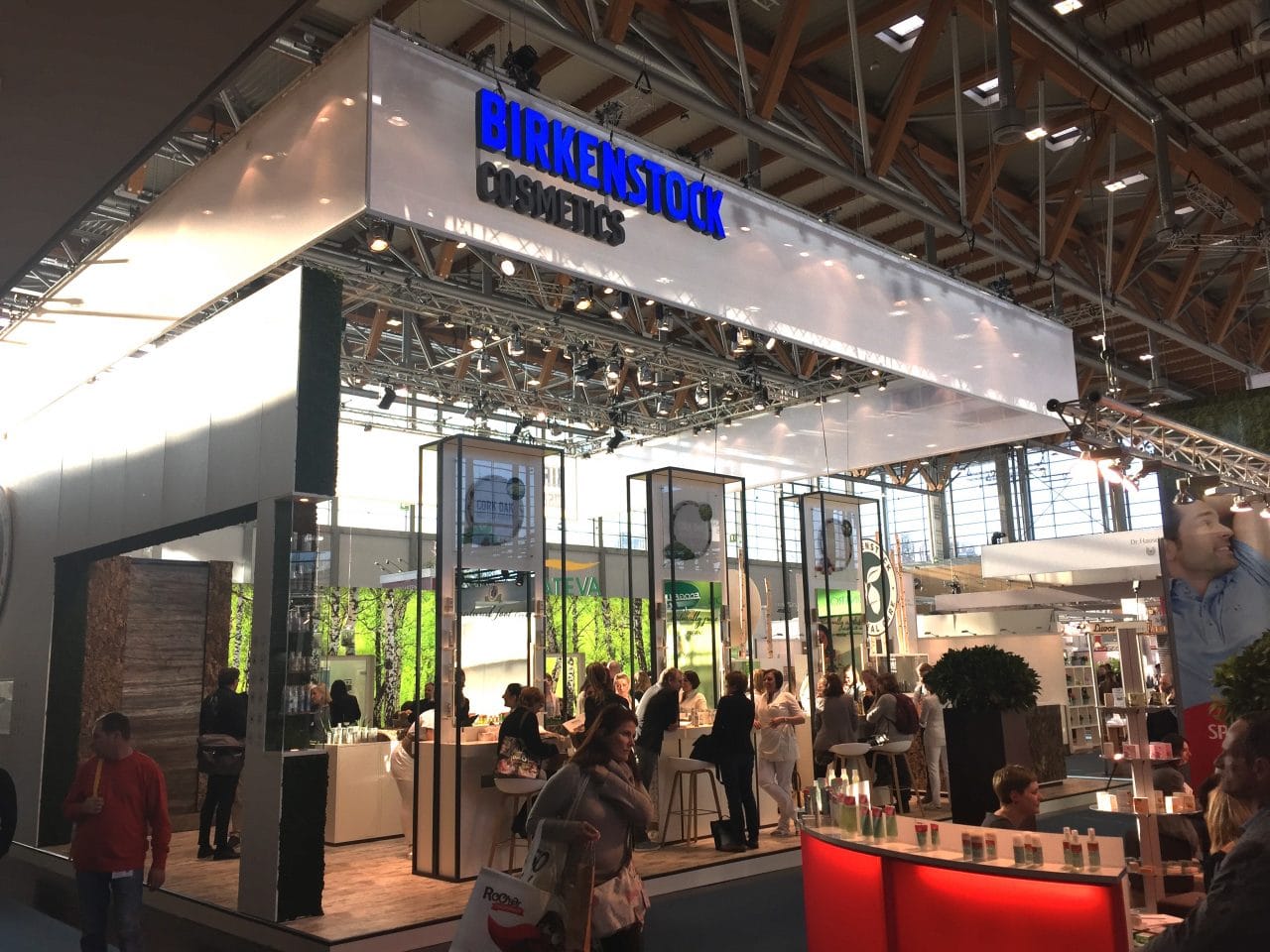 The German footwear company Birkenstock – famous for its iconic cork sandals – used this week's Vivaness exhibition to preview a comprehensive new range of natural cosmetic products.
The trade launch of the Birkenstock Natural Care range, which marks a major departure for the company, caught the natural beauty world by surprise. "The reaction from many people here has been did I miss something?," says Birkenstock global PR manager, Paula Liesenberg.
But Liesenberg says that Birkenstock's move into the natural beauty space is entirely consistent with the company's heritage and ethos. "We've always been about natural forms and healthy choices, so to extend into natural cosmetics is a very natural development for the company." She says that Birkenstock enjoys high levels of consumer trust, and that this will give the Natural Care range a big advantage at its retail launch in the autumn.
The main active ingredient in the range is suberin, a waxy substance found in cork. In cork and other higher plants it provides an important natural barrier against contaminants. As a cosmetic ingredient it gives products an exceptional elasticity and a clinically proven lifting effect. Birkenstock's suberin extract is taken from the outer layer of bark of the cork oak, and has a special mesh-like surface structure that distributes the extract evenly and allows it to penetrate into the skin.
Alongside cork oak extract, the 'active substances system' includes arctic moss, argan oil, baobab, moringa, elderberry and botanical hyaluronic acid.
Certified by Cosmos Natural, the new range consists of 28 products that sit under five lines, or 'treatments' – Prevent, Repair, Cleanse, Refresh (men's range) and Intensive Care (foot care). Birkenstock says that the function, effect and scent have been coordinated so that the products and entire lines can be individually combined, offering a maintenance system for every skin type. Meanwhile, Birkenstock's signature cork oak material features as detailing on the product bottles and dispensers.