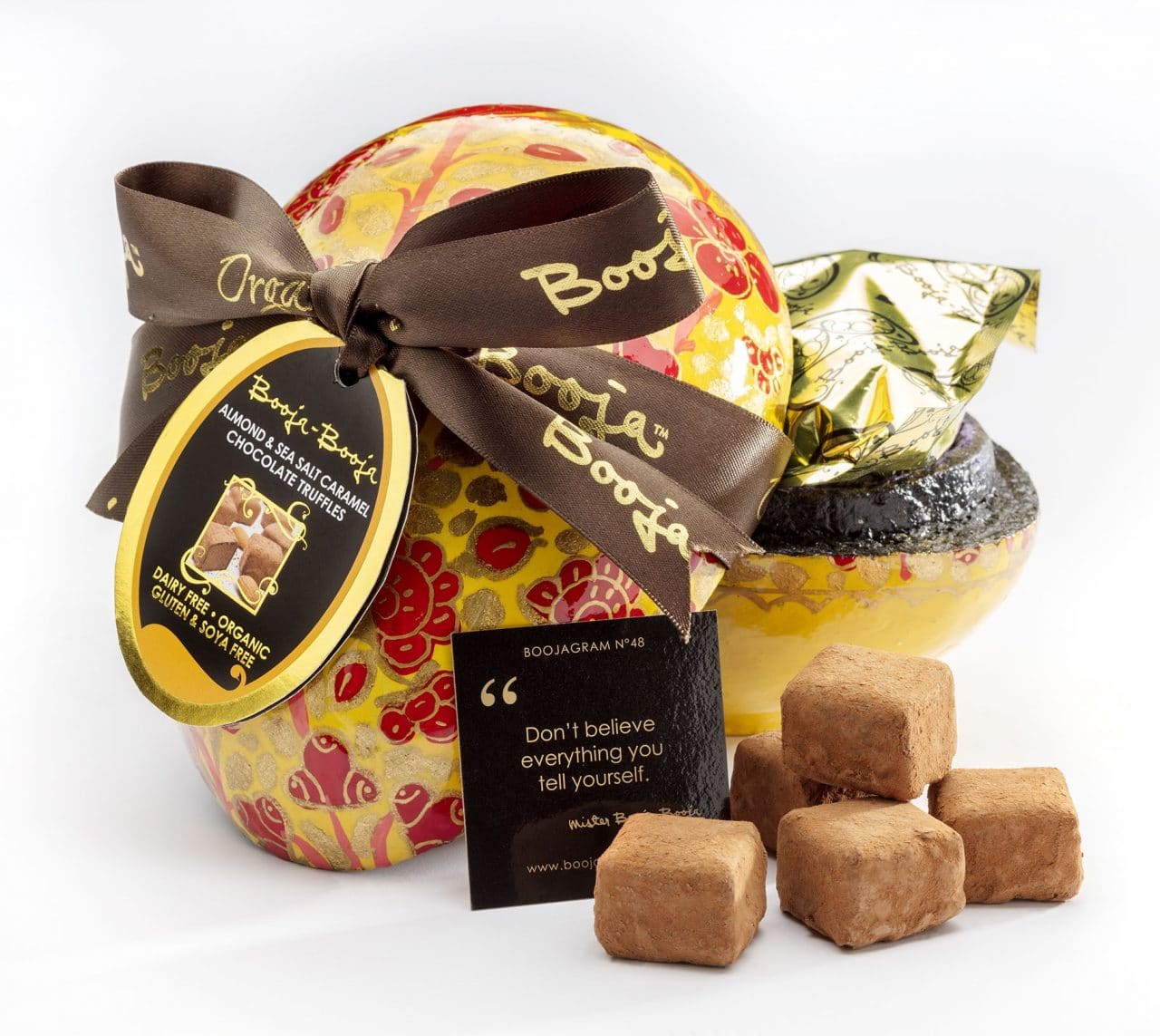 Booja-Booja is adding a new variety to its range of hand-painted organic Easter eggs: Almond & Sea Salt Caramel.
The eggs are available containing either three or 12 truffles and are hand-decorated by a community of artisans in Kashmir, India.
The new variant joins the existing Easter egg range of Fine de Champagne, Hazelnut and Around Midnight Espresso.
The truffles are handmade by a small team in Norfolk, and are dairy-, gluten- and soya-free.