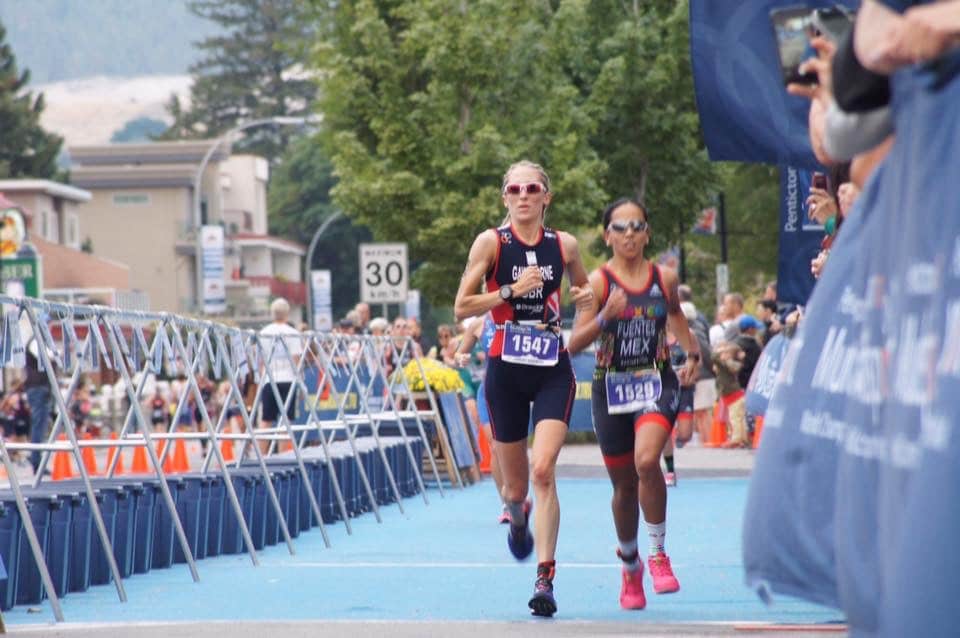 Vegan athlete, author and veggie business owner Lisa Gawthorne has been flying the flag for veganism this year, representing Team GB for Duathlon (run-bike-run) in both the European and World Championships.
After a small set back of a knee operation at the end of 2015, Gawthorne – who is the director and owner of veggie business Bravura Foods – managed to qualify to represent GB at the European Duathlon championships which were held in Soria, Spain this spring and saw her finish 16th in Europe for her age group.
Gawthorne then raced in a world qualifier where she finished third in her age group in the UK, giving her automatic qualification to the World Championships in Canada, which were held in August in Penticton, British Columbia. She finished tenth in her age group in the world overall and crossed the line as the third Brit home which has given her automatic qualification for next year's World Championships in Denmark.
"It was an absolute dream getting to the European Championships and representing my country but making the World Championships was truly something else and something I will never ever forget," says Gawthorne.
"It means a lot for me to do well in business, in writing and in sports, but even more so when we have found ourselves in a much more receptive market to the vegan way of life," she adds. "I hope I can continue to shine a very positive light on the fact that a plant-based diet certainly offers a platform for health, wellbeing, success and achievement. I certainly don't preach, I just let the results speak for themselves which I think is a strong credible position to take as a vegan in today's world."