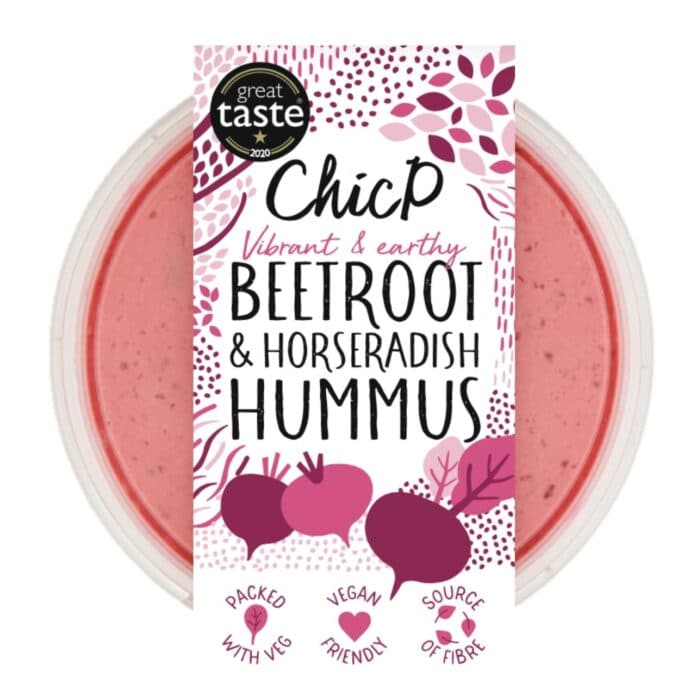 Sustainable food brand ChicP has unveiled a new and refreshed brand identity to celebrate its 6th birthday.
The rebranding reflects the brand's mission to create natural, healthy and nutritious plant-based products in a sustainable way that reduces food waste, minimizes harm to the environment and benefits British farmers, says ChicP.
The new ChicP logo is designed to be bright and inviting and the packaging features an array of earthy and natural pinks, greens and oranges. Shifting away from the more general hummus or bites reference, each new product pack now highlights the hero plant-based ingredient – such as beetroot, carrot, ginger and spinach – and its benefits.
The brand says it hopes the new look will take consumers on a journey into their gardens, reconnecting them to their roots and encouraging them to think differently about the way they eat.
Commenting on the new look, brand founder and MD Hannah McCollum says: "The new brand identity reflects the company's commitment to reduce food waste whilst providing consumers with healthy and sustainable food, inspired by the quintessential flavours from the English garden."
ChicP produces a range of nutritious Hummus and Veggie Bites using surplus vegetables.