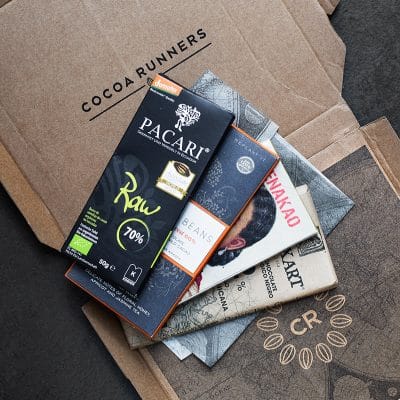 Chocolate Week will take place this year from 15-21 October for the 14th consecutive year.
Kicking off with Brighton Chocolate Festival (13-14 October), this year's grand finale is the Canopy Market takeover by Cocoa Runners (18-21 October) – a gathering of over 20 bean-to-bar chocolate makers from around the world, including Friis-Holm from Denmark, Fu Wan from Taiwan, Krak from the Netherlands and Fruition from Woodstock, New York as well as some of the UK's finest chocolate makers, including Duffy's, Dormouse, Solkiki, Chocolarder, Chocolate Tree, Islands Chocolate and Forever Cacao.
Across the country, top chocolatiers and chocolate companies will take part in the event, as will hotels, bars and restaurants. Participating companies will be hosting talks, tastings, demonstrations and sampling, as well as creating exclusive products, new launches, chocolate meals, cocktails and recipes using some of the best chocolate from around the world.
For further details, visit www.chocolateweek.co.uk.