Natural Products News shines a spotlight on a handful of the latest launches, campaigns, award wins and more from natural and organic brands and businesses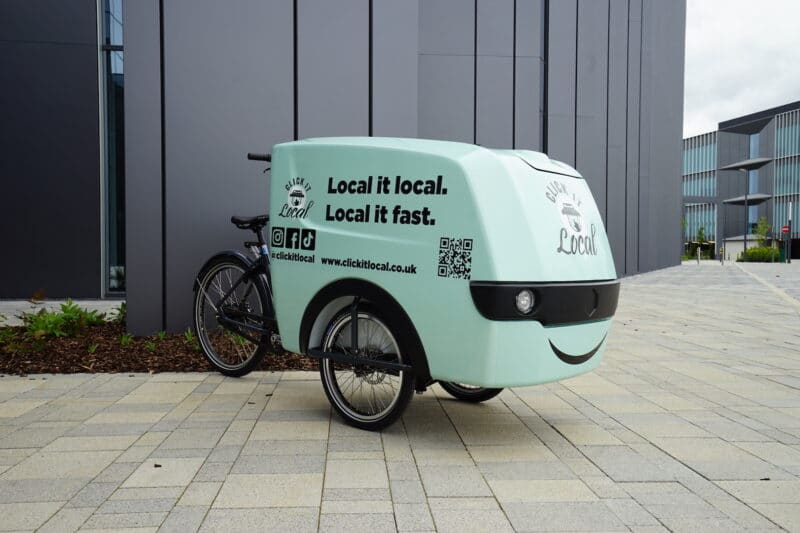 Click It Local, the virtual high street service that aims to support independent and local shops, has launched national delivery meaning customers can now shop locally from any part of the UK. The Click It Local service first launched in Cambridge to offer independent shops an additional revenue stream and now has over 1,300 businesses signed up across the country and delivers over 20,000 different products. "Our aim has always been to support local and independent shops," says Click It Local co-founder Steve Koch (pictured in main image). "By creating a platform where every local and independent retailer in the UK can be in one place and providing those retailers with same-day delivery service on a national scale, we are enabling independents to compete with the bigger competition like Amazon, whilst still offering the same level of service and convenience that customers have come to expect."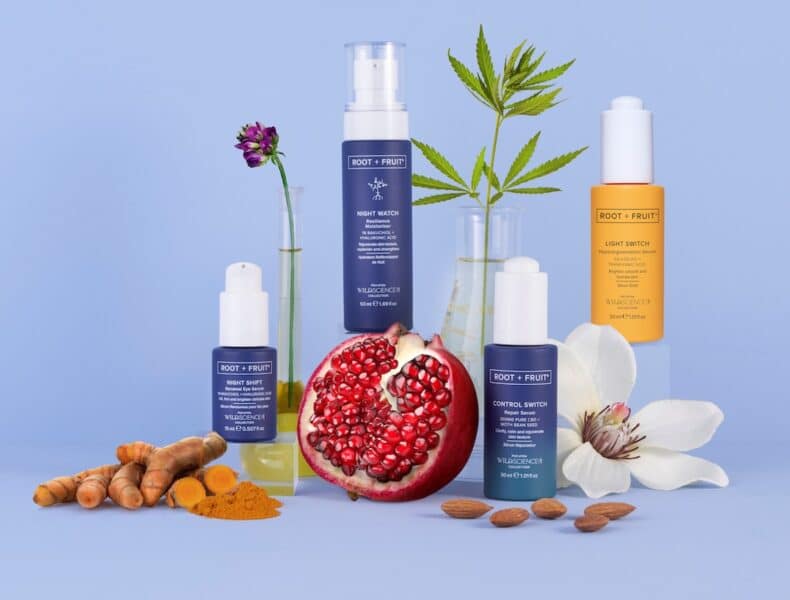 Created to address the symptoms of modern-day life on skin, Wild Science Lab has launched four new cutting-edge formulas in its Root + Fruit skincare collection. The products are designed to deliver visible results by harnessing the benefits of potent natural ingredients including hemp seed oil, bakuchiol, hyaluronic acid, betaine, crocus bulb extract and shea butter. Light Switch Hyperpigmentation Serum smooths, refines and brightens dark spots and uneven skin tone; Control Switch Repair Serum is for inflamed, irritable skin that suffers from congestion and breakouts; Night Watch Firming Moisturiser restores strength, firmness and elasticity; and Night Shift Renewal Eye Serum is for skin that is fighting fatigue and prone to puffiness and dehydration. Each Wild Science Lab product is created to work on its own or together as part of an intensive brightening, boosting daily skincare routine.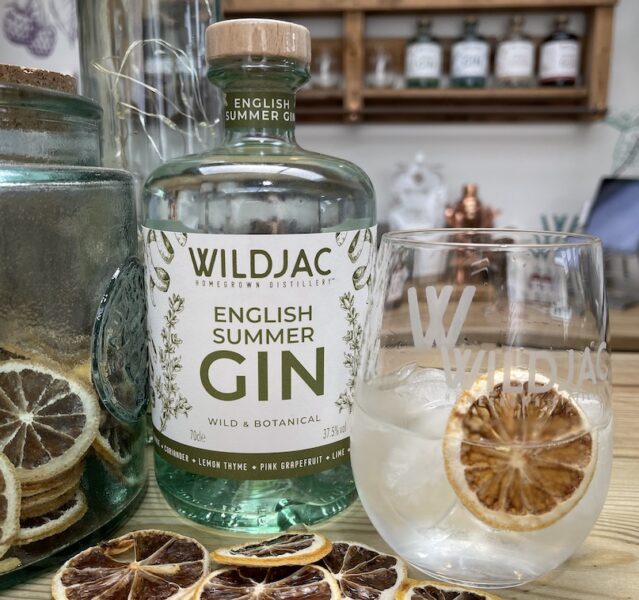 Wyre Forest-based eco-distiller Wildjac has launched English Summer Gin, the first of a new range of small-batch, limited-edition spirits that draw provenance from each season's freshest botanicals. English Summer Gin combines homegrown lemon thyme with lemon, lime, grapefruit, angelica, juniper, coriander, and orange to create a unique and easy-drinking gin with a zesty note on the nose, with citrus bursting through on the palate followed by a smooth and spicy bitter orange and grapefruit finish. Bottled at 37.5% ABV, the gin is distilled on-site and hand-bottled within 100% post-consumer recycled glass bottles featuring recycled labels, FSC-certified wood stoppers and biodegradable closures. Each bottle also comes with a book of wildflower Seedsticks, creating an attractive point of difference to any shelf display. Wildjac is part of the 1% For The Planet programme.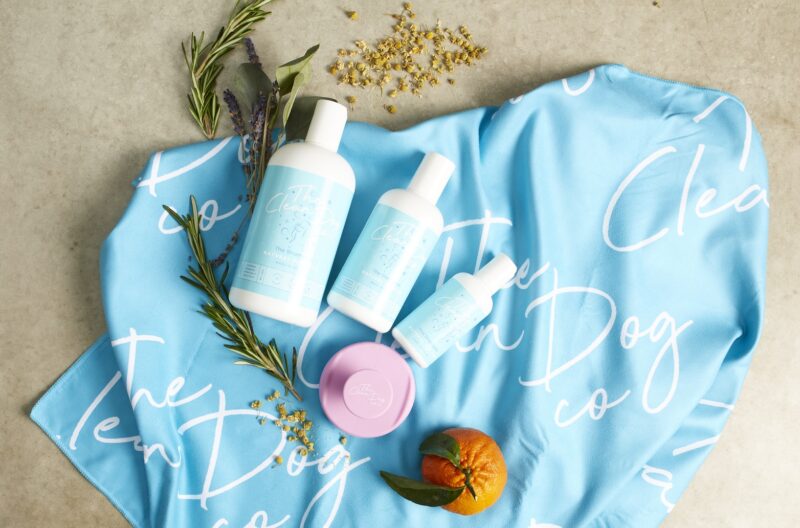 UK start-up The Clean Dog Co has launched with an initial range of three natural, eco-friendly grooming products tailor-made for dogs' delicate skin and fur. Formulated with odour-fighting cleansers and the gentle scent of lavender, rosemary and chamomile, the signature item is The Shampoo, which comes in 100ml, 250ml and 500ml sizes. Vegan and cruelty-free, the shampoo is made using locally sourced ingredients. Completing the range is The Towel – a lightweight towel made from recycled polyester which comes with its own travel bag – and the Fur Massager, available in blue or lilac. The product packaging is 100% recyclable. The dog care brand has partnered with Underdog International to donate 20p for every bottle of shampoo sold and has committed to planting one tree per order in the UK with charity partner Ecologi.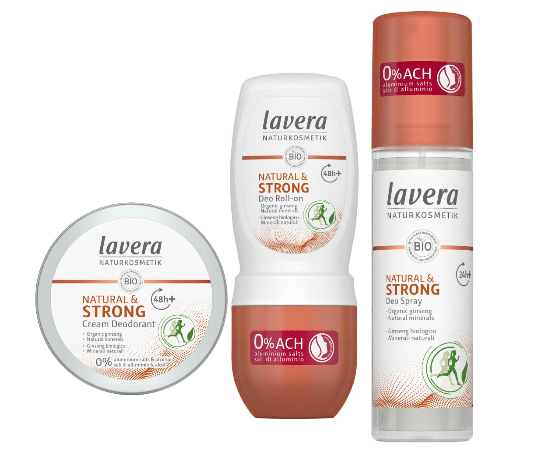 Lavera's new Natural & Strong line of organic deodorants uses natural ingredients to inhibit odour-causing bacteria, naturally and effectively preventing the build-up of sweaty odours and offering reliable protection. The range is available as a roll-on with a cap and flask made from 95% recycled material; a spray in a glass bottle made partly from recycled glass with a cap made from 98% recycled material; and Cream in a jar made from 100% recycled plastic with a screw closing made from recycled aluminium. The formula, which is free from aluminium salts, employs organic shea butter to soothe and nourish, organic ginseng and zinc oxide to provide an antibacterial and astringent effect, natural minerals to reduce perspiration, corn starch to bind moisture and sodium bicarbonate which has an alkaline effect that helps neutralize sweat.