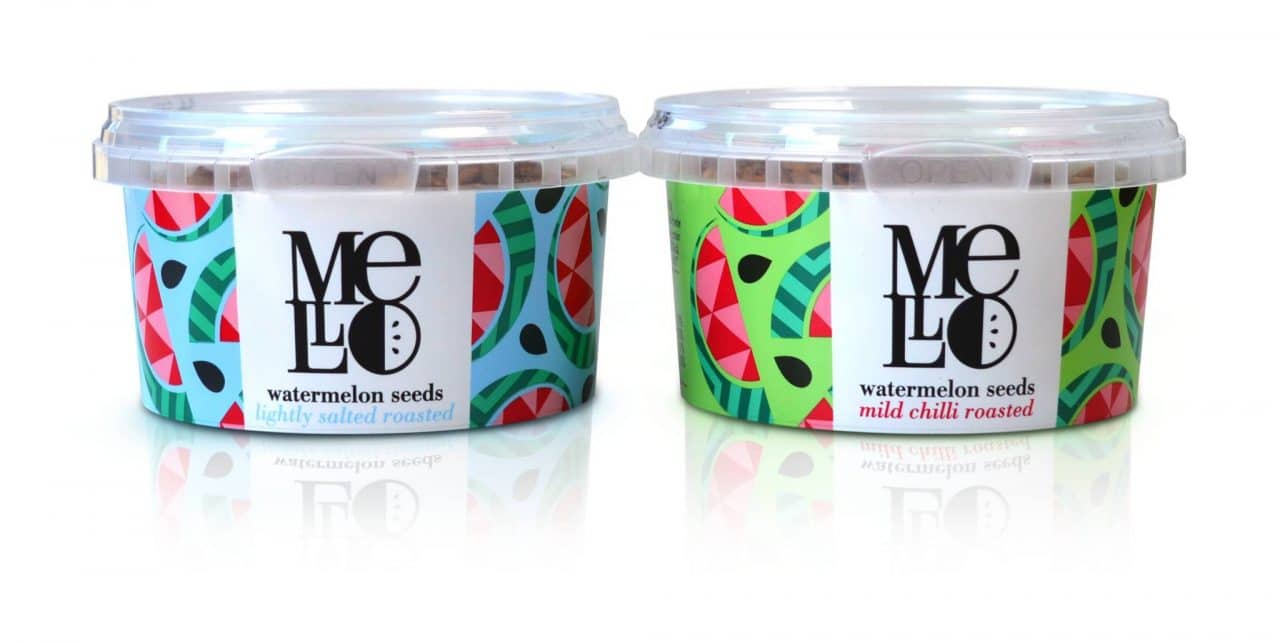 Tapping into the UK savoury snack market, this month Mello launched the UK's first and only range of roasted Watermelon Seeds.
With consumers actively looking for new and exciting healthy products to snack on as well as fresh flavours, these seeds tick all the right boxes, says the company.
Sprouted, shelled and roasted, the seeds are described as a nutritional powerhouse, packed full of protein. On their own, they taste similar to sunflower seeds, but Mello's seeds are roasted and seasoned. Available in Lightly Salted Roasted or Mild Chilli Roasted, they can be used for snacking, or topping salads, dips and recipes.
Watermelon seeds provide a natural source of essential vitamins and unsaturated fats, ideal for a low-calorie, protein-packed snack pot at your desk or on-the-go.
Per 100g Mello Watermelon Seeds contain 34.1g of protein compared to 18.5g for roasted pumpkin seeds. They also contain fibre, iron, magnesium and potassium.
The seeds join Mello's range of melon juices.