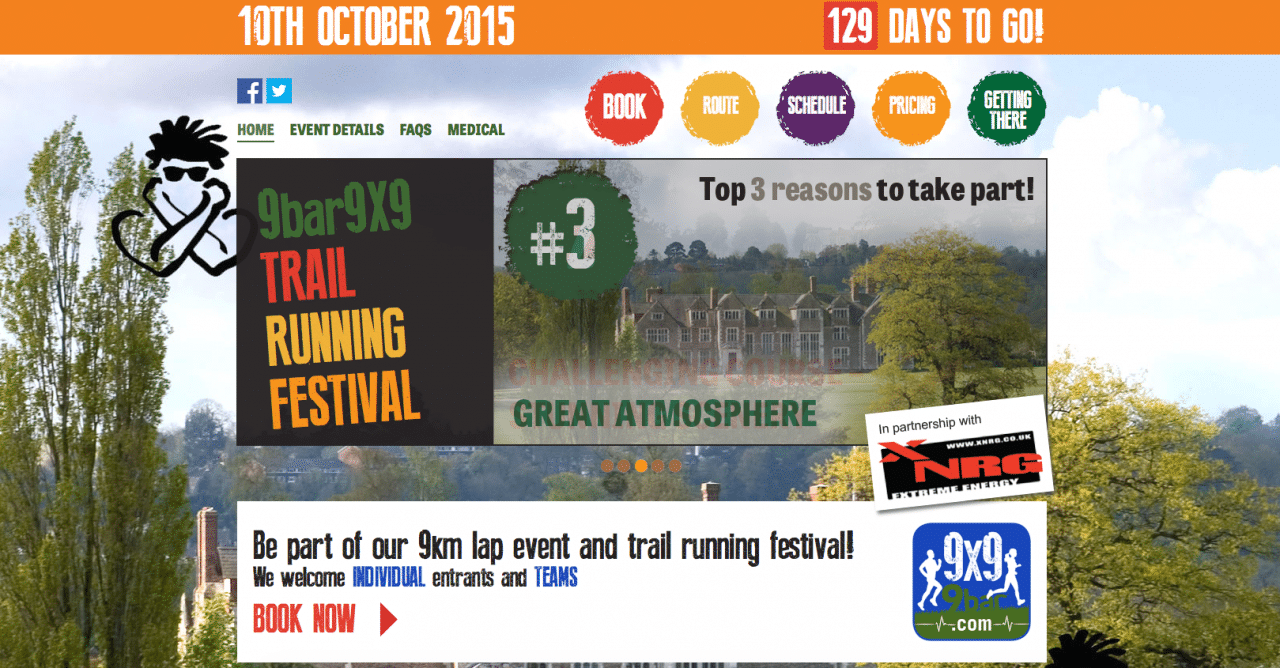 9BAR, in collaboration with UK charity SolarAid, is organizing its first ever multi-lap trail running festival in Guildford, Surrey, from 9am-9pm on 10 October 2015.
Runners can complete a maximum of 9x9km laps, alone or as part of a relay team of up to three people:
Half Ultra Distance: three laps of 9km
Marathon Distance: five laps of 9km
Ultra Distance: six laps of 9km
Super Ultra Distance: nine laps of 9km
The run is open to people of all ages and abilities and takes place in the magnificent surroundings of Loseley Park. 9BAR will be on hand to provide plenty of pit stops along the route stocked with 9BARS, drinks and snacks to keep runners fuelled up during the event.
Competitors can also join 9BAR in raising money for the clean energy charity SolarAid which works across Africa. The company will send those who wish to do this a fundraising pack plus a box of 9BARS.
SolarAid will be present at the event to explain their projects and plans.
So why not get your trainers on and join in for a great cause? To sign up and for a fundraising pack, visit www.9bar9x9.com.