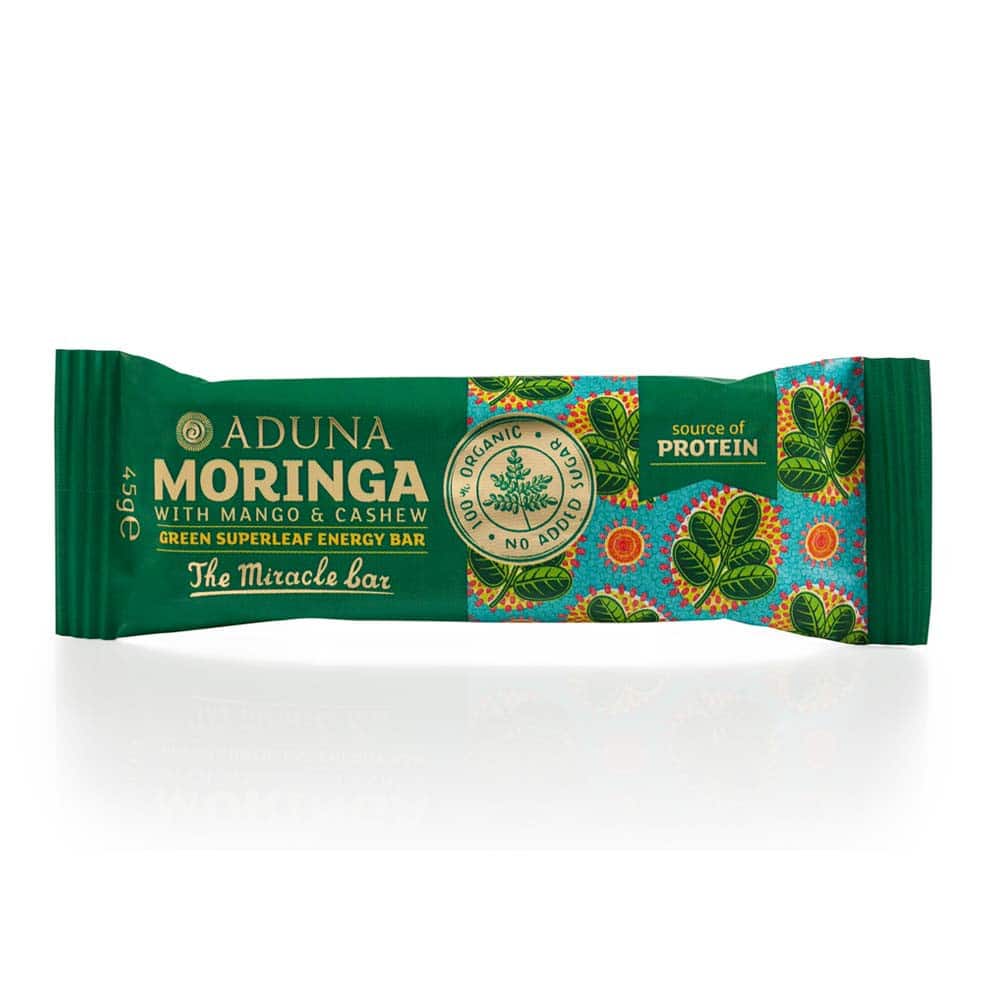 Aduna has launched its latest snack bar – the Moringa Green Superleaf Energy Bar – made with 100% organic raw fruit and nut combined with a teaspoon of Aduna Moringa Superleaf Powder.
The cold-pressed 'Miracle Bar' contains mangos, cashew nuts, ginger and moringa powder and is free from preservatives, additives, gluten, dairy, wheat and refined sugar.
"Innovative and nutritious, this bar gets its very unique and potent ingredient from the moringa leaf in a more concentrated bioavailable hit," commented nutritional therapist Eve Kalinik. "Like other greens, moringa is an excellent source of iron for sustained energy, vitamin A that helps give glowing radiant skin and both vitamin K and calcium that contribute to healthy bones. As it's a source of protein, its perfect for a pre or post work out snack or if you want a delicious, convenient way to up your greens day to day".
The mango, cashew nuts and moringa used in the bar are all sourced from small-scale producers, contributing to sustainable income streams for the farmers and their families.