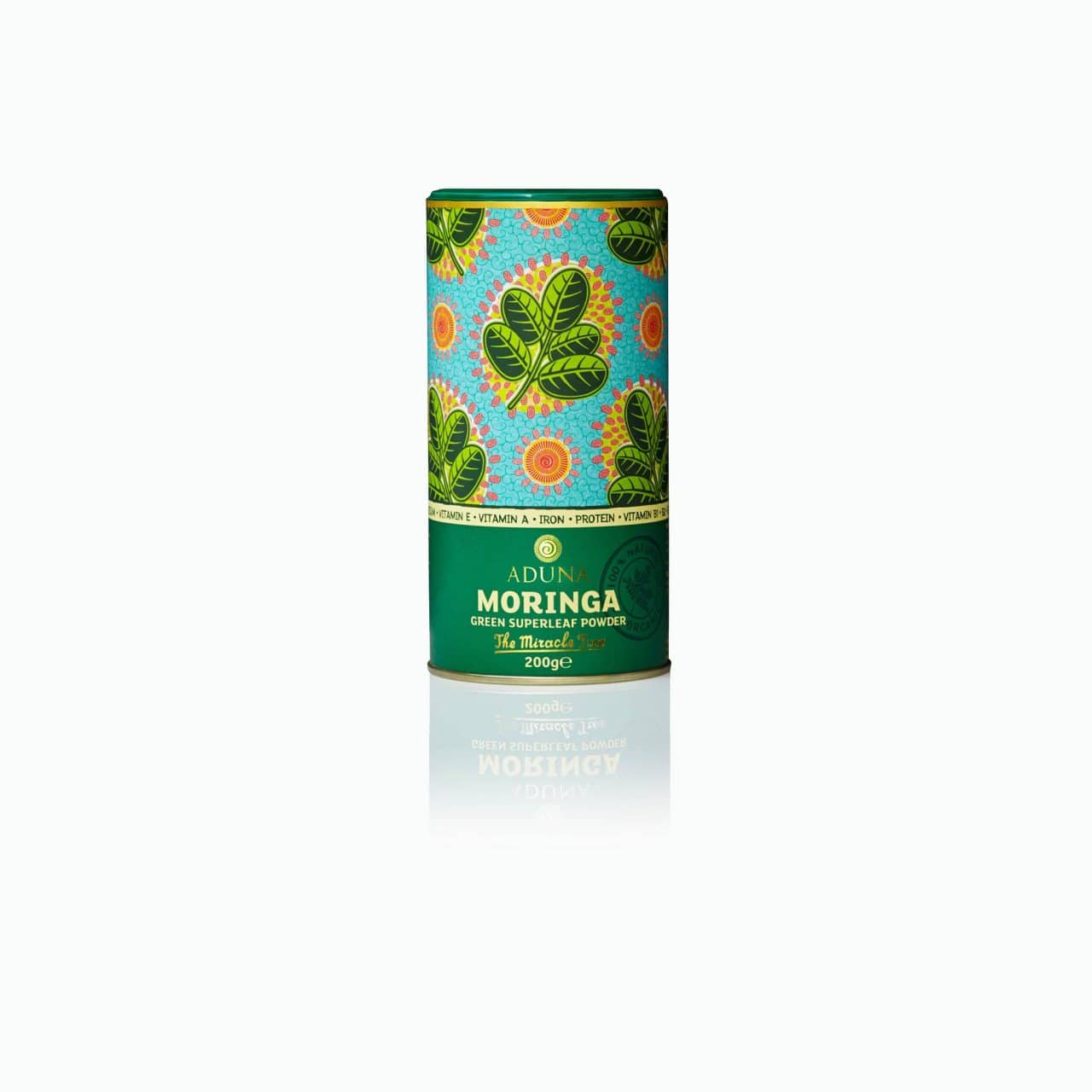 Aduna has launched Moringa Green Superleaf Powder, its second superfood product following its baobab range.
The 100% organic raw wholefood is made from naturally-dried leaves from the moringa tree which is native to Africa and Asia and is known as the 'miracle tree'. Moringa contains 25% protein and includes all nine amino acids as well as 13 essential vitamins and minerals at RDA levels. It is also high in antioxidants with an ORAC value of 157,000, six times the antioxidant content of goji berries.
Described as having an earthy, spinachy taste, the powder can be sprinkled onto salads, added to soups or mixed into smoothies, and comes in eye-catching packaging for on-shelf appeal.
"Aduna is a social business founded to create demand for under-utilised and exceptional natural ingredients from small-scale producers in Africa," explains company co-founder Andrew Hunt. "Moringa's nutrient profile is unparalleled and we are confident it will follow in the footsteps of our Baobab Superfruit Powder range which became the best-selling supplement of 2013 in leading retailers Planet Organic, Whole Food and John Bell & Croydon. We will be investing in ongoing marketing to create awareness and drive sales of moringa, so this is a great moment for retailers to get on board."
The Moringa Green Superleaf Powder comes in 100g and 200g tubs, a 275g pouch and sachets (15×4.5g).