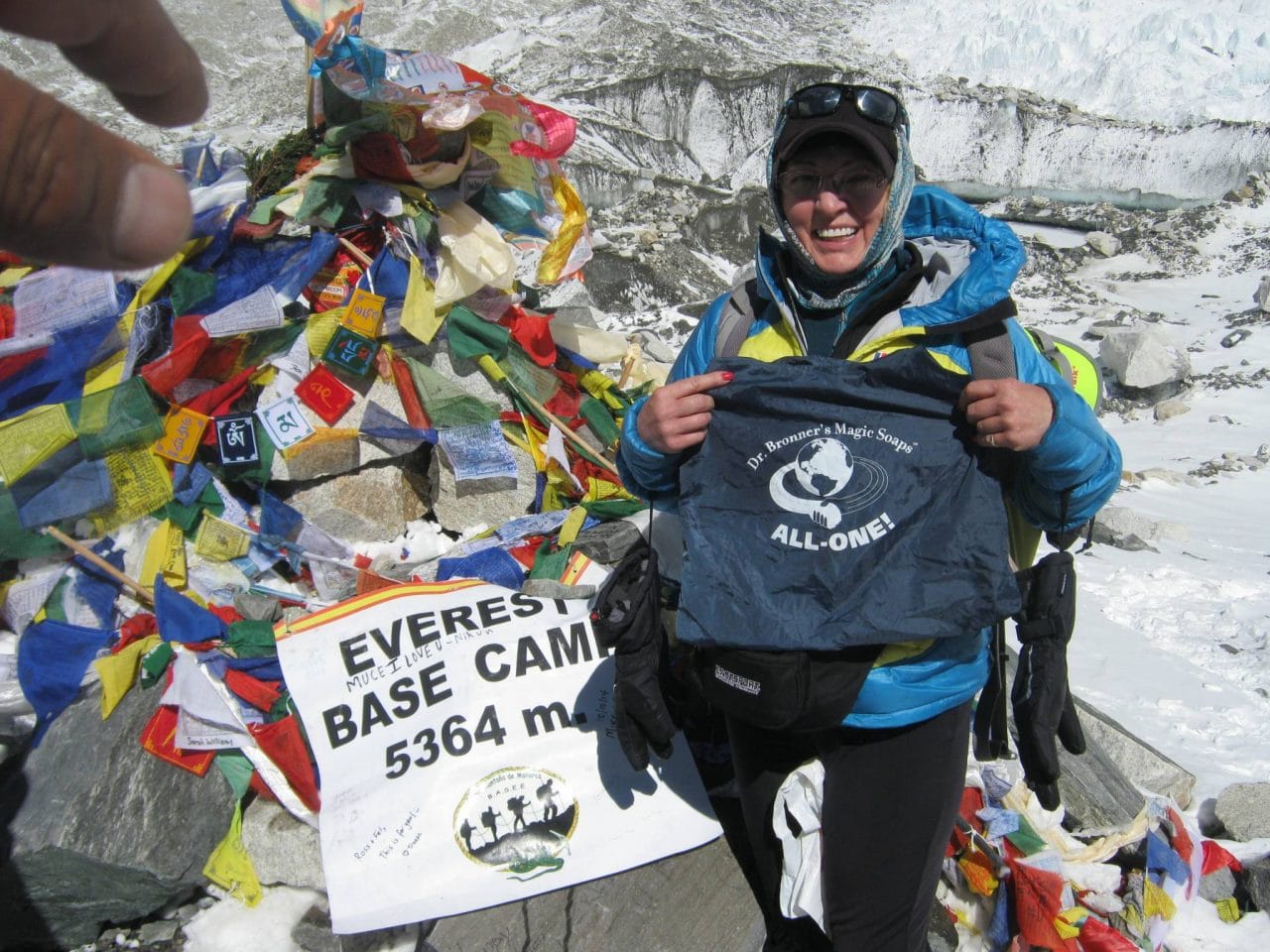 South West Area Rep for Kinetic, Lynda Lucas, certainly has a taste for adventure, with her latest challenge being a trek to Everest Base Camp.
The journey followed on from her completion of not one, not two, but three Walk the Walk Marathon Challenges to raise funds for a breast cancer charity earlier in the year.
Lynda started her epic trek from Lukla in the Himalayas on Sunday 12 October reaching EBC on Sunday 19October at 1.20pm after an eight-day trek.
"It was an amazing experience," said Lucas. "I trekked through four seasons in that week, from a sunny 25° to -10° at Base Camp. I saw some amazing scenery and met some lovely people on the way. The trek was very tough at times, especially coping with the lack of oxygen at high altitude. The trek was not for the faint hearted as a couple of my fellow Trekkers had to turn back due to altitude sicknesses with one being airlifted by helicopter to hospital at Katmandu."
Lynda was well stocked with Kinetic products before setting off, using Terranova Beetroot, Codyceps & Reishi Super Blend prior to her departure to help support endurance, energy and help increase oxygen levels in the blood; Dr Bronner Tea Tree Liquid Soap & Lavender Hand Santiser; Antipodes Avocado Pear Nourishing Night Cream, Immortal Day Cream with SPF15 and Saviour Skin Balm to keep her skin well hydrated and prevent her face burning from the sun's glare off the snow; and Amazing Grass Raw Reserve Berry Green Superfood – "I took Amazing Grass Raw Reserve Berry daily. No upset tums or depleted energy for me. In fact the Sherpa leading the trek suggested I set up a stall at Lukla airport and sell Amazing Grass to all visiting trekkers, as I was so energised!"