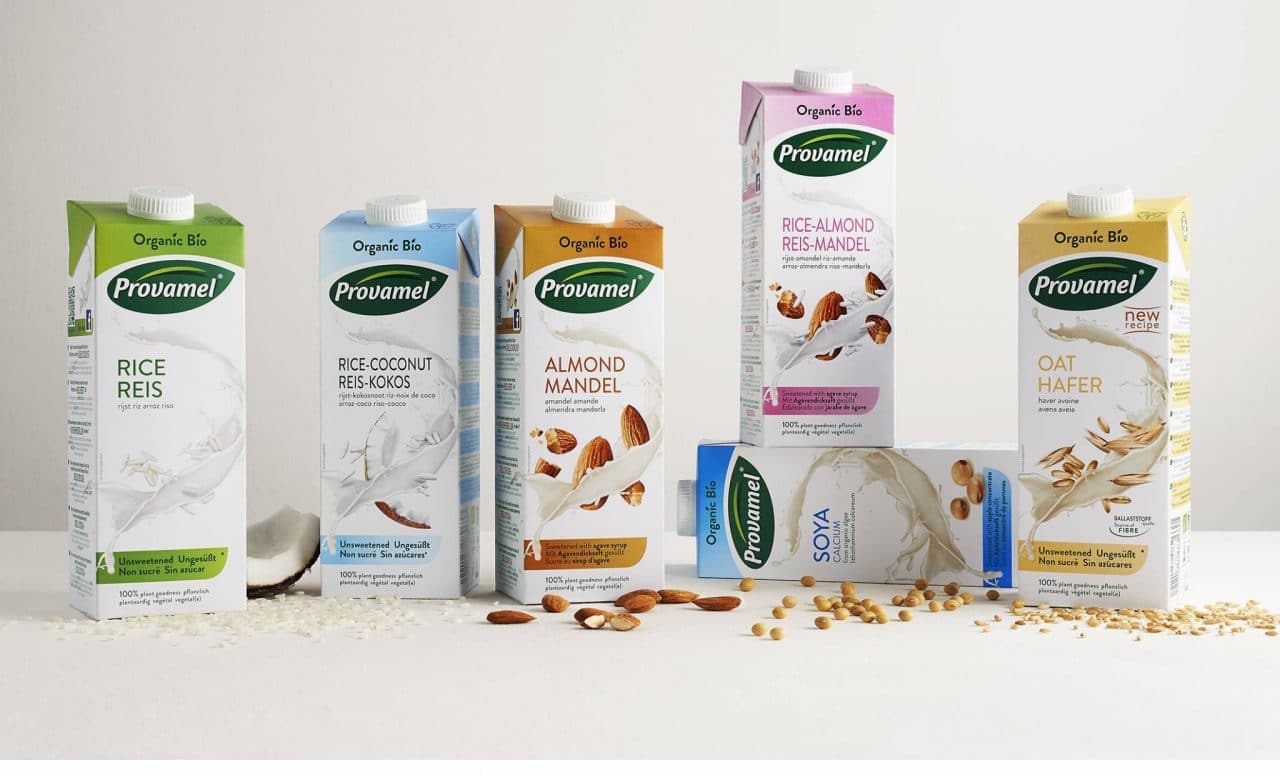 Allergy groups have welcomed an announcement by Alpro that it will start removing 'may contain traces of almonds and hazelnuts' labelling from its products.
The move follows a U-turn by the company on a decision to merge production of nut-based drinks with its soya, rice and oat products. The company started applying 'may contain' labelling on both Alpro and Provamel lines ahead of the planned production changes.
Alpro's announcement earlier this year attracted vociferous protests from allergy groups and consumers who set up a campaigning facebook page called 'Save Our Soya'.
This month the company announced that it invested in a new fully segregated production facility, removing the need for 'main contain' labels.
Lynne Regent, CEO at leading allergy charity, The Anaphylaxis Campaign, said : "We are delighted with Alpro's decision to amend its production lines following consultation with the Anaphylaxis Campaign, as well as with allergic consumers. We know that our members and supporters find products such as Alpro a vital life line in providing essential and safe nutrition for themselves or their allergic children. We would like to thank Alpro for taking on board the needs of allergic consumers and for setting an example to other manufacturers that listening to the needs of allergic people can produce good outcomes."
Writing in The Grocer this week, Michelle Berriedale-Johnson, director of the freeFrom Awards, called Alpro's decision "good news not just for those mums of nut and dairy-allergic children who campaigned so hard to make them change their minds, but for the allergen-free world in general."
Alpro said: "We apologise for any confusion relating to the nut claim, but our intention regarding labelling has always been to keep consumers fully informed of the changes as early as possible. Now that production plans have changed, the claim is no longer necessary on soya, rice and oat drinks and our plant-based alternatives to cream and desserts. These recent decisions and measures will allow all consumers to continue to enjoy Alpro soya, rice and oat drinks and our Alpro plant-based alternatives to cream and desserts in the future."